So how many of you held your breath when you heard certain-not-so good-looking celebrities were expecting a baby only to be frosted at how adorable their "mini-mes" turned out be? Probably everybody must have had a similar experience. People with the lucky DNA so to say, are often said to posses a real boon for having nothing but cute children. Of course it is no doubt that how attractive people think we are, plays a key role in the way they assume our offspring will look. But this is not always the case because some people, even celebrities you would not classify as attractive produce beautiful children while attractive parents produce not so much. If you are still in doubt, just wait because you are about to get surprised by the attractiveness of some offspring from the so-called unlucky celebrities. Click through below to see stunning children from  unattractive celebrity moms and dads.
Read Also: 20 Celebrity Homes That Will Absolutely Make You Jealous
Flavio Briatore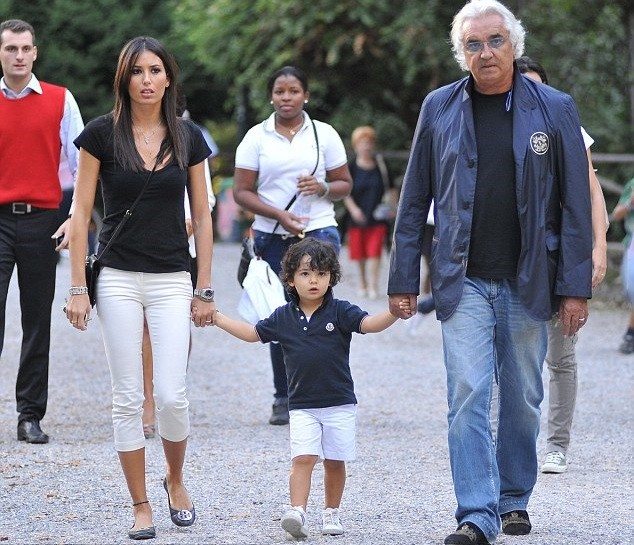 65 year old Formula one manager Flavio Briatore might have been good to behold 5 decades ago, but right now, he looks like a grandpa who should be bouncing his grand kids on his knee rather than his own kid. That not withstanding, Flavio has a very pretty looking little man who obviously knew better than to take after his daddy. Flavio's little boy Nathan Falco, shows off the excellent looks of his fashion model and TV personality wife Elisabetta Gregoraci.
You Might Also Like: UGLY TRANSITION: 19 Hollywood Child Celebrities Who Became Ugly
Master P
Master P is an American rapper, actor, entrepreneur, investor, author, filmmaker, record producer, and philanthropist. It may not be fair to say that Master P is an ugly rapper, but you will agree with me that he isn't the most nice-looking rapper in the world. Anyways, it is widely believed that beauty comes from within, so outward look is somehow not considered highly in the business. But Master P's stunning and grown up daughter Cymphonique has the most lucky DNA. She possibly has the most beautiful face in the Miller family and we wonder where she got that from cos' its certainly not from dear daddy.
Howard Stern
Howard Stern is an American radio and television personality, producer, author, actor, comedian, and photographer. He is best known for his radio show, which was nationally syndicated from 1986 to 2005. He has three beautiful daughters with his first wife; Emily Beth, Debra Jennifer and Ashley Jade.  These girls may be quite tall but its obvious they knew just when to stop growing so they do not go all sticky like their father. He is now married to Beth Ostrosky Stern.
Read Also: 20 Everyday Objects That Are Really Planning To Kill You
Seal:
Seal is a British soul and R&B singer and songwriter. He is a wonderful singer and we are certain he's got a tremendous personality but he sometimes look like he's got a Halloween mask on. Even the news of him dating German model Heidi Klum kind of shocked many. Despite his looks, he produced children who can stand out anywhere. His kids with Heidi Klum are definitely a result of better work on Heidi's part. The couple have four kids: Henry Günther Adeola Dashtu Samuel, Johan Riley Fyodor Taiwo Samuel, Lou Sulola Samuel, and Helene Leni Samuel who he officially adopted and she now bears his last name.
Mike Tyson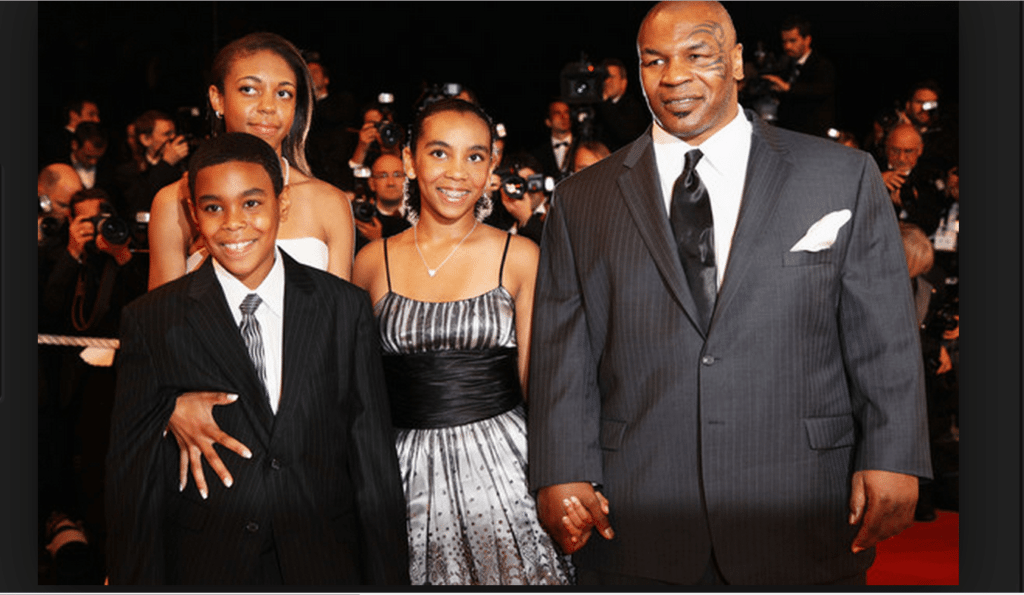 Tyson has been married three times and has fathered eight children, one deceased, by several women. Tyson also includes the oldest daughter of his second wife as one of his own adding to his biological children. He has got some absolutely adorable children too in spite of the fact that he has a not so incredible looks.
Read Also: Top 10 Funniest Movies You Must See Before You Die