A dwelling-place, temporary, permanent or semi-permanent should be comfortable no doubt. Most celebrities go beyond the ordinary to stay in mansions that are way above "comfortable". They are not expected to live in huts though, but in most cases, "mansions" are not big enough, the houses are huge empires that could accommodate a hamlet. These celebrity homes will overwhelm you; they are five times the size of a normal home and are absolutely stunning.
1. Bel Air – Kim Kardashian & Kanye West
This house belongs to the world's most controversial celebrity couple. The Bel Air property has sweeping views of the surrounding canyons and a stunning Pacific Ocean vista. It is home to Kim Kardashian, Kanye West, North West, and the newly expected – Baby West.
See Also: UGLY TRANSITION: 19 Hollywood Child Celebrities Who Became Ugly
2. Bubble Hill – Eddie Murphy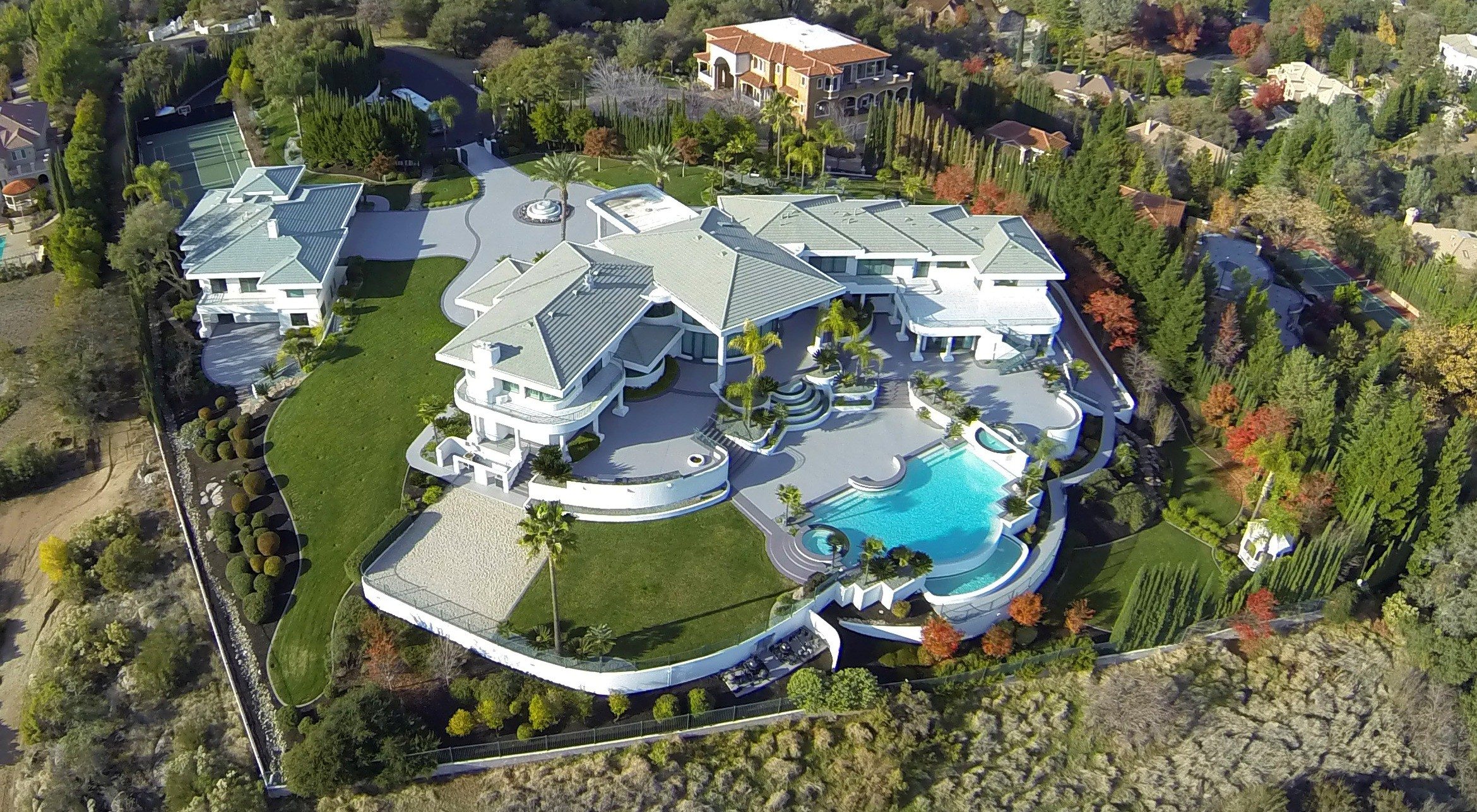 Eddie Murphy owns this gigantic house called Bubble Hill. The house is situated in New Jersey and is one of the most expensive properties ever sold in the area. The 30 million dollar house has in it 32 rooms, major entertainment areas, a pool table, a Jukebox, an indoor pool and an outdoor pool. This is not Eddie's only house, and he had tried to sell it a couple of times to no avail.
See Also: Top 10 Most Expensive Watches In The World
3. Sandcastle – Beyoncé & Jay-Z
Beyonce, Jay Z and baby Blue Ivy spent last summer in their home in Bridge hampton, New York. The whole family rented the very private home to enjoy some quiet time by the beach. This house seems to be a dream home. The legendary "Sandcastle" as it is called, is one of the most expansive houses for sale in the Hamptons, with a price tag of $43,500,000, and $400,000 monthly rent. It has 12 en suite bedrooms, walnut library, a 2,800+/- SF master suite and one of the most beautiful walk-in closet. One will assume that living in such an enviable home will bring peace and happiness to its habitats. True or not true? Bae and Jay are actually having the best times of their lives.
UGLY TRANSITION: 19 Hollywood Child Celebrities Who Became Ugly
4. The Fortress – Rihanna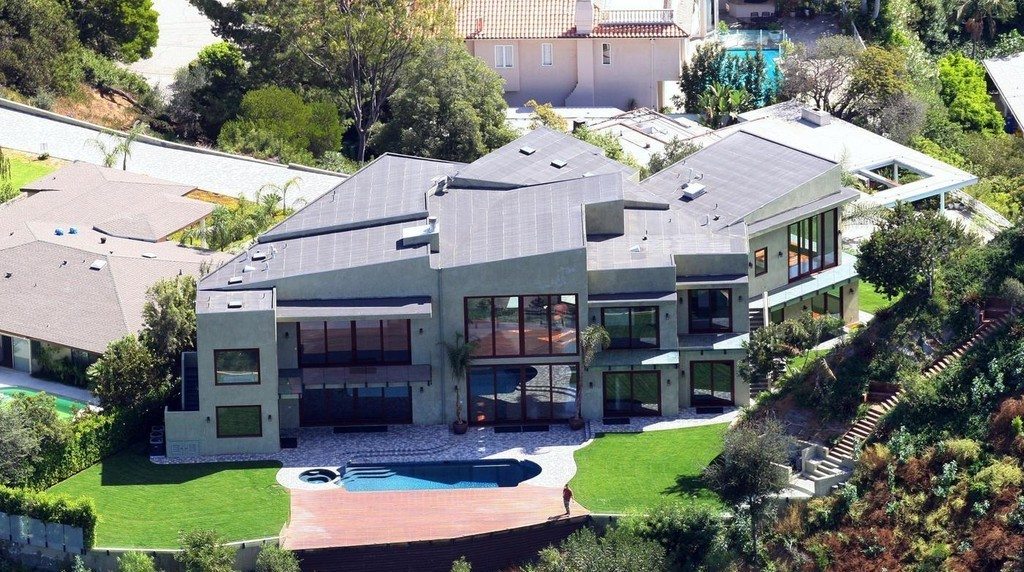 This $7 million mansion is on the Hollywood Hills and belongs to world-renowned songstress, Rihanna. The house was rented and has been nicknamed "The Fortress." It is decked out in glass, chrome, and gray accents to fulfill anybody's medieval nightclub dreams. This house is Rihanna's hide out and has everything she would look for in a club house.
Check Out: Top 10 Most Expensive Shoes
5. Château Miraval – Brad Pitt & Angelina Jolie
Brad Pitt, Angelina Jolie and their 6 kids live in this beautiful mansion. It is located in the Château Miraval, South of France. The mansion costs $60 million with 35 rooms and a moat. The couple got married there and moved their family into the 1000-acre estate. Apparently, this is where they spend their springs, summers and winters.
Check This Out: 7 Glamorous Wedding Color Combinations For A Perfect Wedding