There are wealthy people; and there are renowned wealthy people. Humanity has produced billionaires all around the world, but history has registered a significant number of multi-billionaires, whose wealth trembled the world. They are the richest of all times. One would think that with the modern-day sophisticated technology and lifestyle, the present day billionaires would douse the flames of the ancient royalties and Lords. That has not happened. At least not yet. As a couple of our modern-day billionaires make the list however, here are the 20 richest people of all time.
Here are the 20 Richest People Of All Time:
20. Friedrich Weyerhaeuser: Net Worth: $80 Billion
6-year-old Friedrich was a student of the Lutheran school at Nieder-Saulheim. He also helped in the farm with his parents. After the death of his father, he emigrated to the United States with his family. There, he worked in a brewery for 2 years. Friedrich later ventured into the construction and sawmill industry and in 1900, he bought 900,000 acres of Timberland and founded the Weyerhaeuser Timbre Company which is still the largest seller of timber in the United States..
19. Henry Duke of Lancaster: Net Worth: $85.1 Billion
Henry was a diplomat, soldier and politician. He was also a royalty – the only son and heir of Henry, earl of Lancaster. The enthusiastic money bag ventured into several enterprises during the war in France and in 1336 he was made a lieutenant to the king of Scotland. He particularly campaigned for peace with the French in the 1350s. Henry died in 1361 at Leicester at the age of 51. Prior to his death, he authored the devotional, Livre De Seyntz Medicines (Book of the Holy Doctors).
18. A.T  Stewart: Net Worth: $90 Billion
Stewart was a successful Irish Entrepreneur. With his inheritance, he established his dry goods business. In 1823, he opened his first fabric store in New York.Stewart died of pneumonia in October 25 1886. His remains were stolen after his burial and held for a ransom of $20,000. Prior to his death, he revolutionized the American retail trade. His outstanding success in business shunned the ministerial dream his parents had for him.
17. Stephen Girard: Net Worth: $105 Billion
Ages after his death, he still has a slot as one of the richest men of all time in the United States of America. He built his empire from shipping and banking, bought a bank and salvaged the American financial status. In 1831, he died from the complications of an accident. Majority of his wealth was donated to Charity.
16. John of Gaunt: Net Worth: $110 Billion
John was of a noble ancestry; the fourth son of King Edward III. He was married to his third cousin and an heiress, Blanche of Lancaster. Consequently the death of his in-law earned him the title of earl of Lancaster. He automatically inherited half of Lancaster. Fateful circumstances finally took him up the ladder as he become the Duke of Lancaster, he was definitely one of the wealthiest of his time with landed properties all over England. John, the political enthusiast acquired an alarming number of about 30 estates and Castles in both England and France.
15. Richard FitzAlan: Net Worth: $118.6 Billion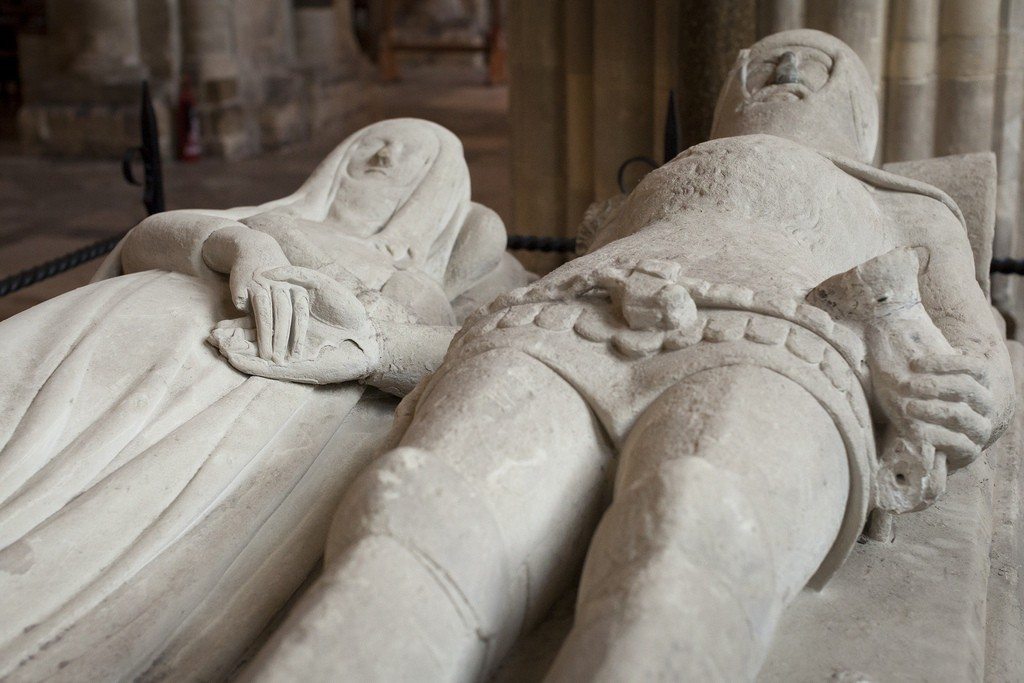 Richard was the first son of Edmund FitzAlan, the 8th Earl of Arundel. Though his fortune took an unprecedented turn away from anticipated prosperity. He still has his spot on the list of the wealthiest of all time. He was a gallant warrior who led the army during the fight for independence in Scotland. In 1330, he regained his royal inheritance; and by 1347 he had become the Earl of Surrey. Richard amassed a great deal of wealth for himself, he was buried next to his wife in the Arundel tomb after his death.
14. John Jacob Astor: Net Worth: $121 Billion
Jacob was a fur merchant. His intelligent business strategies landed him the record of the first multi-millionaire in the United States. His fur clientele stretched out from the United States to China and Europe. From his tremendously successful fur merchandise, he veered into real estate business in New York.
13. Williams de Warrene
Net Worth: $147.13 Billion
William is the 1st Earl of Surrey. This position was a complementary token given to William, the belligerent Justiciar by William II 'Rufus'. His valor at the Battle of Hastings earned him a royal bounty. By virtue of his land grants, Williams de Warrene had become one of he largest land owners at that time in England. With his wife, Gundred, they founded the first monastery, Lewes Priory (St Pancras) in England. The remains of this medieval establishment was found on the east side of his landed property in the county of Sussex. There, he was also buried next to his wife.
12. Bill Gates: Net Worth: $136 Billion
Bill Gates has become a household name in our time. He gained not just a lot of wealth but also a place in the wealthiest of all times hall of fame. Bill co-founded the largest software company- Microsoft with Paul Allen. He is the No.1 wealthiest man in the world today.
11. Allan Rufus: Net Worth: $178.65 Billion
Allan Rufus, the Count of Brittany is famous for being the strong right arm to William the Conqueror. He has similar character identification with William de Warrene. He was also rewarded with land holdings. He is the baron of Riche Mount (The Richmond Castle); owns Cambridgeshire and a host of other properties in England.