Funniest Memes From US 2016 Election
The moment America realised the epic defeat of Hillary Clinton in the 2016 US election, Twitter and other social media platforms went abuzz with some really funny memes.
The pictures show that the nation has realised its biggest hopes and darkest fears. Whether the world likes it or not, Donald Trump has become the 45th president of the United States. But the planet is not letting the shocking news pass without any reactions, especially social media users.
They have been reacting to the election results in the only way they know how, with lots of funny memes poking fun at the situation. Therefore, it's only fair to say that throughout the strange and stunning twists and turns of the presidential election, we have all come together through humour with some of the best jokes stamped on Twitter.
Here are our favourite tweets from the race for the White House that will relieve your Trumpxiety.
Read Also: It's Donald Trump! Real Estate Mogul Becomes US President-Elect In Historic Victory
Clapping Back At Beyonce!
Trip To Canada For Good
Brain Freeze!
Is It Wrong To Concede?
 Hey Honey!
Read Also: Putin, World Leaders React To Trump's Victory
We Are All The Same
 Get Ready Michelle Obama
I Am The Boss…Made Eternal History!
Zero Work Experience!
Who's This Way?
Nah, Americans Are Still Deciding
Bad Timing

Could This Be True?
Oh No! We're Happy It's Over
Apocalypse!
China Already Getting Trump's Impact
Yea Maybe !
When You Know Your Wife Will Vote For You But Not Really
Mexicans Are Planning To Elope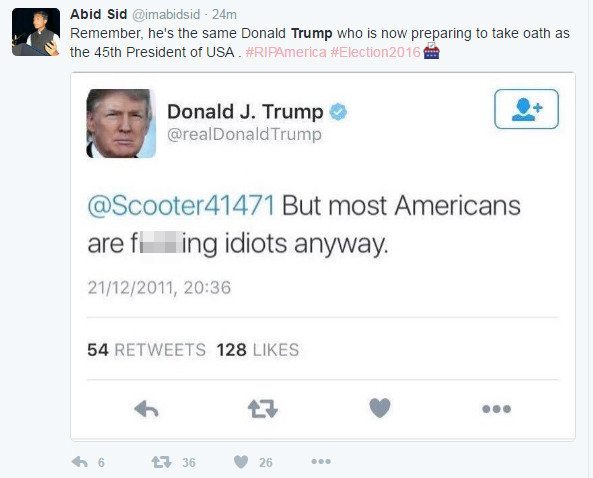 I Hope Kelvin Voted For Him
Kim Has Changed His Hairstyle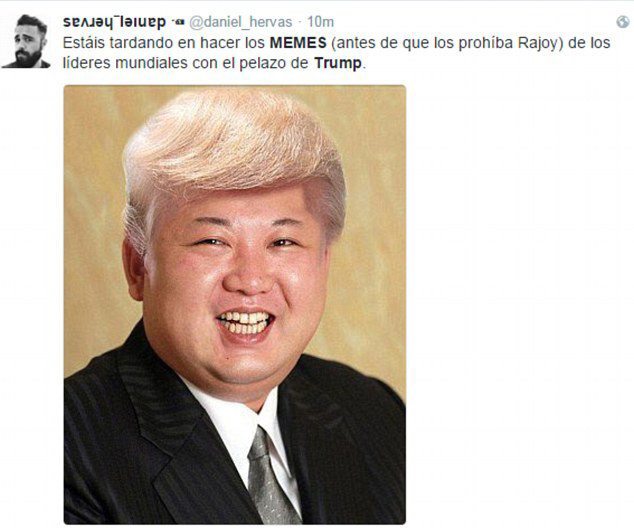 Has He Already Given Out The Nuclear Code?
Simpson's Bright Eyes Saw This Before Us
Love Trump Hate Him A Day After
The Children Too
Even the former presidents are scared
The Fastest Way To Reach Your Dream; Do The Absurds
Reality Is A Bastard!