If you've never seen this popular epic hit series "Game of Thrones", then you should endeavor to do so right after reading this article. George R.R. Martin and his co writers do have a way of capturing the hearts of people with unpredictable twists in the plot, although once in a while the suspense level is dropped to avoid high blood pressure for viewers. However, fans of this intriguing movie are usually excited when information about their favorite TV series is on the spot. The summarized data here are probably the ones you won't be told while watching "Game of Thrones," but will find very interesting all the same. Now, here are the things you did not know about this blockbuster HBO movie and its casts.
See Also: 17 Shocking Things You Didn't Know About Disneyland
1. Eugene O'Neill's Great Grand Daughter
29 year old Spanish actress, Oona Castilla Chaplin is the daughter of Geraldine Chaplin, granddaughter of English film star Charlie Chaplin and the great-granddaughter of American playwright Eugene O'Neill. The beautiful diva played Talisa Maegyr Stark, Rob Stark's wife and though her character didn't stay long in Westeros, she portrayed her role excellently during her short stay in the series.
2. Daenery's Encounter With A Toilet Scene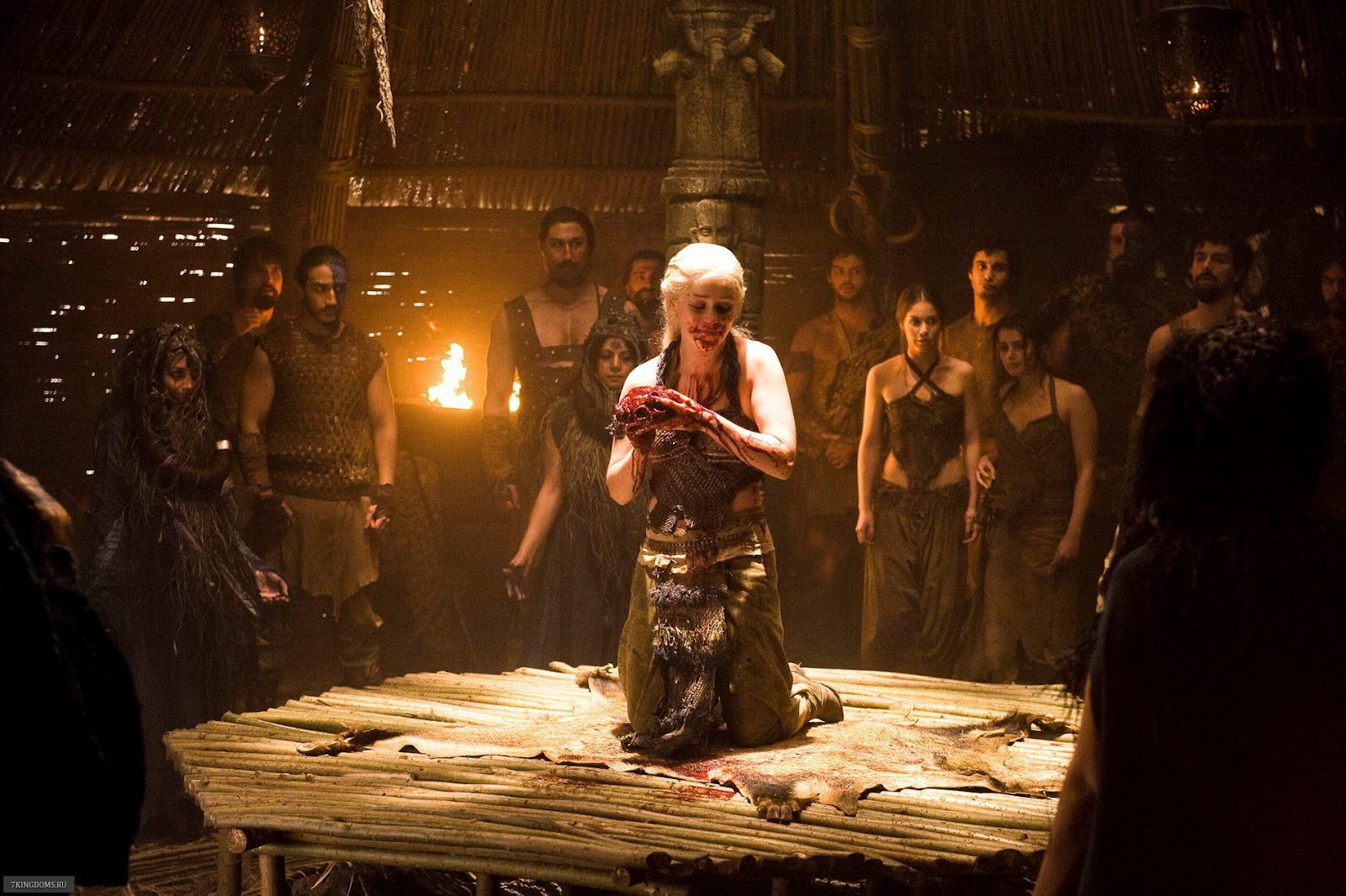 During the sixth episode of season one titled "A Golden Crown", there was a scene where Daenerys had to eat an entire horse heart. The actress was covered in fake blood, which is usually sticky and due to that Emilia who played the role got stuck on a toilet seat while she was on break. However, she was able to pull through and finish that scene which is seen as the most memorable ending to an episode in Game of Thrones.
3. Valyrian Steel Vs Damascus Steel
Valyrian steel is made of real steel known as Damascus steel and In the world of Westeros, Valyrian Steel is exceptionally sharp with distinctive patterns on its blade. It is also one of the few things that can kill White Walkers. Martin was inspired by real Damascus steel known to Europe in the 11th century. These swords are very piercing and could last over a long period of time. People who have seen the Damascus steel say it is very similar to Valyrian Steel.
4. Enemies On Screen, Friends In Real Life
Surprising, Cersei Lannister and her brother Tyrion do not always flow well, but the reverse is the case in real life. Played by Peter Dinklage and Lena Headey, these two Hollywood stars are a case to behold. Peter was actually the one who recommended Headley for the role of Cersei Lannister, but rather than stay compatible on set, they avoid eye contact with each other during serious scenes which is all an act as they are very close friends in reality.
5. From Hogwarts to Westeros
Bronson Webb (Will) played an unnamed Slytherin student in the third film; Natalia Tena (Osha) played Nymphadora Tonks; David Bradley (Lord Walder Frey) played Argus Filch; Julian Glover (Grand Maester Pycelle) voiced Aragog; Michelle Fairley (Catelyn Stark) played Mrs. Granger in the seventh film; Ciarán Hinds (Mance Rayder) played Aberforth Dumbledore; Ralph Ineson (Dagmer Cleftjaw) played Amycus Carrow; Edward Tudor-Pole (Protestor at King's Landing) played Mr. Borgin and Ian Whyte (Gregor Clegane) played Madame Maxime in full-body shots.