A few years ago, one could have sworn these kids would be breaking hearts when they grew up. Some of us even wanted to have kids as adorable as they were. Fast forward to the present and these cute child celebrities are indeed breaking our hearts because puberty did them so wrong. Okay, while it is going to seem a bit discriminatory to tag them all completely ugly, it is definitely easy to see many of the child stars are not as cute as they once were. Their cute look did not translate totally into their adulthood leading to the big question "what went wrong?  Anyway below is a list of 18 Child Celebrities who puberty didn't do well to their old look.
Good Looking Hollywood Child Celebrities Who Grew Ugly
19. Daniel Radcliffe
Everybody knows this face for his role in Harry potter right? Daniel Jacob Radcliffe rose to prominence as the title character in the Harry Potter film series. He was the cute kid who made his acting debut at 10 years of age in BBC One's 1999 television film David Copperfield, followed by his cinematic debut in 2001's The Tailor. He is no longer a cute boy, he is an awkward looking young man, and that's a good thing for him. He now has big scraggly eyebrows and a pretty big nose, giving his look a lot of character that should enable him to get a lot of interesting roles as he grows older and tries to break into adult Hollywood. However, we'll always know him as the cute little wizard, no matter what he goes on to do.
Read Also: This Oppressed Girl Shocked the Judges as Soon as She Could Cough Out a Word
18. Lark Voorhies
Lark Voorhies is an American actress who rose to fame playing Lisa Turtle in 'Saved by the Bell. She was born on March 25, 1974 as Lark Holloway in Nashville, Tennessee, and later adopted "Voorhies" as a stage name. This child star just became, well, a lark, landing roles in strange projects and losing her looks.
You Might Also Like This: 20 Everyday Objects That Are Really Planning To Kill You
17. Mitchell Musso
Mitchell Musso best known for his role in Hannah Montana as the best friend and side kick to Miley Cyrus who was often forgotten on Disney Channel show.  He moved to the sister channel, Disney XD before dumping his Disney Career all together. He has since tried to make a living out of his music career which has yet to take off. The child actor looked way more adorable when he was younger.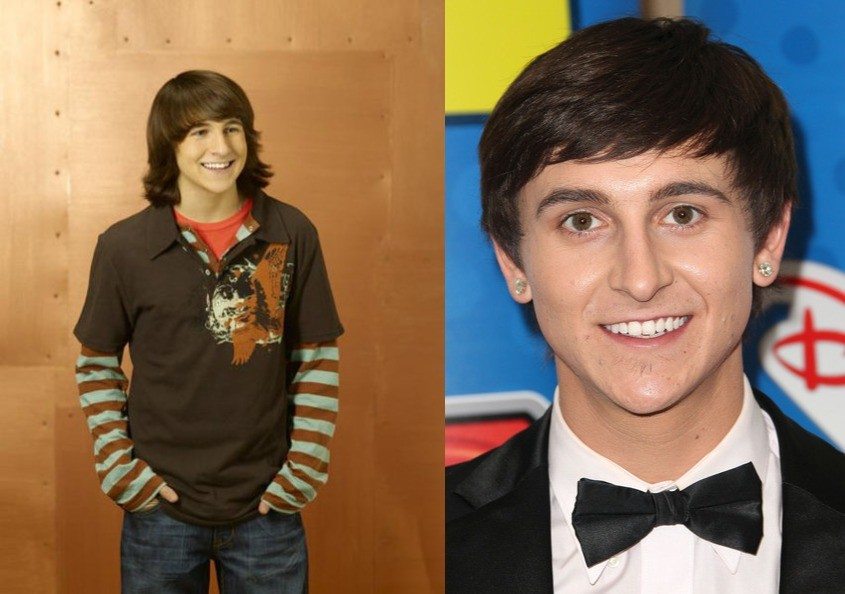 16. Amanda Laura Bynes
Amanda Bynes is an American fashion designer and actress. She was a regular cast member on two Nickelodeon shows—Figure it Out and All That, then starred in The Amanda Show and had parts in several films including What a Girl Wants (2003), She's the Man (2006), Hairspray (2007), Sydney White (2007), and Easy A (2010) before retiring from acting in 2010. The smiley teen star we've always adored grew up to look quite differently from her younger adorable self. She is not ugly per say, but it is easy to see that her current appearance is something short of her former charming child looks.
Read Also: Both The Judges And Audience Thought This Dance Group Was Kidding Till They Were Totally Blown Away
15. Dustin Diamond
Dustin Neil Diamond is an American actor, musician, director, and stand-up comedian. He  played "Screech" in the television show Saved by the Bell. Well, Dustin is not ugly but he had as a child start with wide charm did not go into adulthood with the same weight of charm.
Read Also: Top 10 Funniest Movies Of All Time
14. Danny Bonaduce
Who would have thought that this once American kid actor would grow up to looking like this?" The American radio/television personality, comedian, professional wrestler, and former child actor looks something far from his young cute look.
13. Erik Per Sullivan
Erik Per Sullivan, an American actor famous for his role as Dewey, the younger brother to middle child Malcolm, on the Fox series Malcolm in the Middle, which was on air for six years, practically grew up to look not so cute. The once adorably awkward Dewey from Malcolm in the Middle has grown up to appear well, not so graceful.
Read Also:  Top 10 Most Expensive Shoes
12. Adam Lamberg
Believe it or not but Adam Matthew Lamberg's young cute look did not translate into absolutely handsome adulthood. The then American actor, best known for his portrayal of David "Gordo" Gordon in the Disney Channel series Lizzie McGuire is not really ugly but no longer as cute as he used to be when he was much younger.
11. Todd Bridges
The actor who  played Willis on the television show "Different Strokes." grew up looking……anyway not that bad. But come to think of it, who knew that Todd Bridges would ever go bald? Of course he had a big afro at that time and looked adorable. Now he is bald and his big mango-shaped head misses having that amazing mass of hair to cover it up.
10. Haley Joel Osment
He played in the great 1999 film "The Sixth Sense" with Haley Joel Osment co-starring with Bruce Willis and the catchphrase "I see dead people." Haley Joel Osment was not just cute when was much younger but his also was also adorable. He was 11-years old when he played the role in the film that fetched huge success to director M. Night Shyamalan. Well, he still dishes out amazing acting skills and is also not looking ugly but he sure got fatter than ever and almost unrecognizable. He is rather more plump than adorable now.