Many think discussing death is something best avoided. While most of us would tend to agree that it is something best avoided, no matter how much we try to make it go away, death is unfortunately inevitable. The earth is becoming an incredibly lonely planet with all of our privacy ideas. This is why most people these days live and die alone and some others die without anyone even noticing they are gone until years or decades later when its time for agencies to come collect. Sometimes, we begin to imagine how lonely such person were or how much they had to deal with in their solitary lives that after so many years of their demise nobody noticed they had died. Of course normally when somebody dies, the person's family and friends dispose the corpse through burial or incineration hoping to make the deceased rest properly. However, it appears though that such treatment isn't for everybody. These 10 people whose death was not discovered until years later are among the most surprising so far.
Read Also: You Won't Believe What These People Used To Do With Dead Bodies
A Middle Class Woman with 9 Siblings Lay Dead for Five Years
The body of Michigan IT worker Pia Farrenkopf of Pontiac, 44, was found mummified in the back of her car when her home was seized over unpaid bills. Investigators believe she died in 2009 at the age of 44 as she had last withdrawn $1,500 from her checking account in February 25, 2009. Relatives and pals who know her as bright, fun but unsociable didn't see or hear from her but they ascribed it to Farrenkopf's solitary tendencies. Her body was dry when she was found in 2014 making it almost impossible to determine the cause of her death through autopsy.
Unread letters heaped up in her mailbox in the middle-class neighborhood where she lived in Pontiac, Michigan, before being taken back to the Post Office as unclaimed. A family member even tried to talk to her through for phone in 2012 to tell Farrenkopf her mother had died, but never got a response. Mortgage payments kept making deductions automatically from bank accounts overflowing with cash from Farrenkopf's job at ALLTEL Information Services, where she had once programmed banking software. It was not until they exhausted the money in 2013 and the bank foreclosed that Farrenkopf was finally found by two repairmen, hired to patch a hole in the roof in 2014. She was found slumped in the backseat of the Jeep Liberty parked in her garage, mummified with many unopened letters  around her and several empty packs of cigarettes as well as $500 cash in her pockets and a partially drank bottle of wine by her side.
 The Croatian Woman who Sat Dead infront of her TV for 42 Years
Born in 1924, Hedviga Golik body was found on May 12, 2008, when police broke into the apartment along with two neighbors. The woman had seemingly prepared herself a cup of tea before sitting in her most preferred armchair in front of her black and white TV. Croatian police disclosed that she was last seen by neighbours in 1966, when she would have been 42 years old. Her neighbours thought she had moved out of her flat in Zagreb or have traveled abroad as she had earlier mentioned. A source revealed inexplicably that neighbors had been paying the missing woman's utilities and rent for decades and has told police to investigate the apartment which the department had refused until its discovery.
However, after about 35-42 years of her death, police and bailiffs discovered her when they broke in to help the authorities find out who owned the flat. According to the officers who entered her apartment, the place was like going into a place frozen in time. The normal functioning of everything was not disrupted for decades, but there were more than a few cobwebs in there.
The Lonely Florida Woman who was Found 3 Later at Home
The decayed remains of Geneva Chambers were discovered in her Florida home by a landscaper in August 2013. Local police suggested that there was no suspicious circumstance connected to her death. The woman is believed to have passed away for about three years.  based on court documents, foreclosure notices were issued in 2009 and all utilities were turned off by June 2010. People who live next to her thought she had dumped the property. But they had taken care of Chambers' lawn in recent years, completely uninformed about her death.
Investigators learned that Chambers preferred privacy when she was alive, telling neighbors to stay away from her property and turning away annoyingly a woman who offered her cookies .
Read Also: 12 Strange And Freaky Diseases You Wont Believe Actually Exist
The Chicana Author's Mummified Body was at Home for a Year
The mummified body of a Chicana author, activist, and teacher were discovered inside her memento-filled apartment on Zia Road in Santa Fe, New Mexico home in May 2013. Authorities and family members believe that the body of the 70-year-old woman named Barbara Salinas-Norman may have been inside the home for more one year. A preliminary autopsy report suggested Salinas, died of natural causes. Her neighbours and relatives didn't notice for over a year until her body was found by her brother-in-law Louis Ponce.
Louis Ponce and his wife Edna decided to drive from their home in California to see Salinas, the woman who wrote bilingual books and was part of the Chicano movement's civil rights advocacy after two years of un-returned phone calls  and letters. Louis Ponce came around determined to " see her no matter the cost as it'd been such a long time since he had last heard from her. Immediately he stepped inside the home of the activist, it was filled with an odor that Ponce defined as "awful," he found her mummified body close to a poster that parodied Rosie the Riveter depicting Rosie as a skeleton, with a red cloth on her head and her arm raised in a fist under the caption, "Sí, Se Muere!" Yes, we die. There were scattered pieces of rubbish everywhere which Ponce revealed  he didn't know anybody would be that dirty.
38-year Old Londoner's Skeleton was Found 3 Years after her Death

Officials from a north London housing association who were retaking possession of a bedsit in Wood Green on January 25, 2006 for rent arrears made a really really depressing discovery. They found a skeleton lying on the sofa  which reportedly was the skeleton of a 38-year-old woman named Joyce Vincent who had died for nearly three years without anyone noticing it. Her TV set was still on tuned to BBC1, and a tiny heap of unopened Christmas presents lay on the floor. her kitchen sink was filled with dirty dishes and a mountain of post lay at the back of the front door. It was almost impossible to determine the cause of the death as the body has already decomposed, but police thinks that Vincent death was caused by natural causes.
Man who Lay Dead for 2 Years Until Cleaners Arrived to Clear his Home
The skeleton of this introvert named Simon Allen was found in the lounge of his city centre Brighton flat after two years of his death without anybody noticing he had died. His body which was wearing only a pair of socks was found lying behind an armchair in the living room of his flat in Brighton, East Susse when deep cleaners went to his home in November 2012. Police believe his death could have been caused by no suspicious circumstances even though it was not possible to confirm the cause of death.
Man was Discovered Dead in his Foreclosed Home 4 Years after Suicide
A Milwaukee real estate agent entered into a foreclosed house after it was retaken to behold a shockingly indelible sight in 2012. The body of the owner, David Carter was seen on the stairs in an almost skeletonised condition after remaining unseen for about four years.
The deceased resigned from his work as a nuisance control officer for the City of Milwaukee in 2007,  revealing to co-workers that he was relocating to New Mexico. Rather, it seems he went home to kill himself as he had  a bullet wound through his head and a handgun on his chest on the day he was supposed to become 45.
Read Also: This Serious Health Concern Will Be Deadlier Than Cancer By 2050
Elderly Man who Died 15 Years Ago Found in Bed Wearing his Pajamas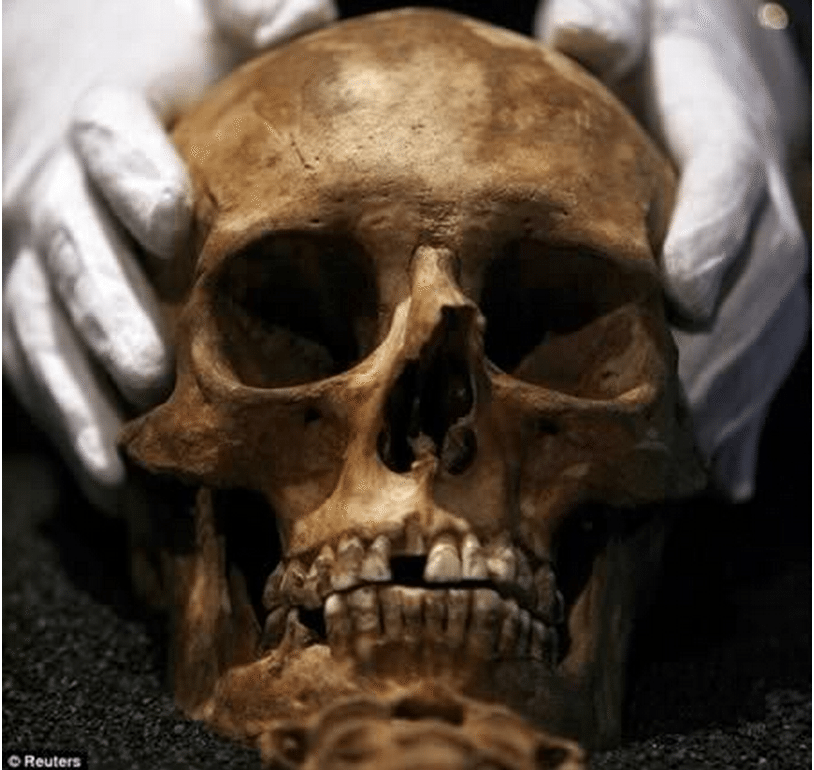 The remains of a man, donning pyjamas is believed to have been dead  for over 15 years in an abandoned house. The skeleton was discovered in city of Lille and French police are trying to identify the body, which is  believed to be that of the elderly owner of the property who lived alone and seemed to have no family. Investigators found heaps of unread post in the house dating back to 1996. Based on French reports, he was of Spanish origin and was born in 1921.
A Woman who Died in her Home Discovered 8 Years Later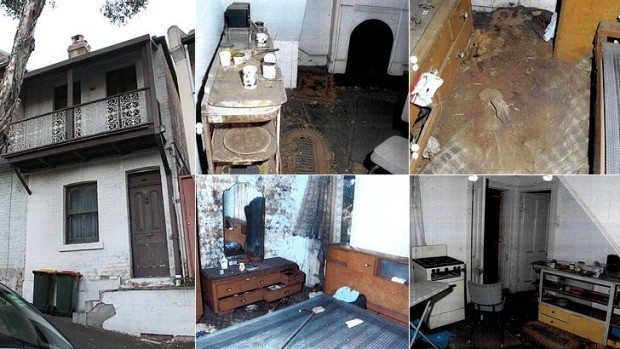 Natalie Jean Wood's Surry Hills died in her home in 2003, but was undiscovered until 2011.  She died at the age of 86, months after being diagnosed with a brain tumour, and lay unfound on the floor of her bedroom until her body was discovered when police searched her old home in 2011.
The last family member to see Ms Wood alive was Ms Davis , her sister-in-law in 2003 when she came to their home in January 2003 to inform her family of the diagnosis.
Their usual contact decreased and Ms Davis became too busy to go check on Ms Wood  since she was caring for her terminally sick husband, Ms Wood's brother who was wheelchair bound. In 2007 and 2008 Ms Davis said she tried to reach Ms Wood through inquiries to Centrelink and the police and tried to return to Ms Wood property after Mr Davis succumbed to his illness and died in 2009 but all to no avail.
The German who was Found Dead in his Bed Seven Years Later
The body of a dead German man was discovered alone in bed in 2007, almost seven years after the man is belied to have died. Local Police said that the man was 59-years-old when he passed away, suggesting he died sometime close the turn of the century. The man's date of death was projected to be November 30, 2000. He is thought to be single and unemployed  at the time of his death. Police believe that he died of natural causes.