Normally, when a bride floats down the aisle, we focus on a monogamous future wherein she and her husband stay blissfully and happily faithful to each other forever; anything else seems, odd, strange, surprising, perverse and out of normal. But over the years, celebrities have been known to do extraordinary things and that does not exempt their marriages and relationships as well. Most of them have chosen to embark on marriages where they have free range to smash other people. Though a lot of this 'don't'question, don't tell' relationships have ended in divorce but even monogamous marriages do too.  While there is no conclusive proof that an open relationships either help or hurt a marriage, these celebrities find it workable and sane. Here are the top 10 successful celebrity couples that are "open" to alternative relationship styles.
Tilda Swinton & John Byrne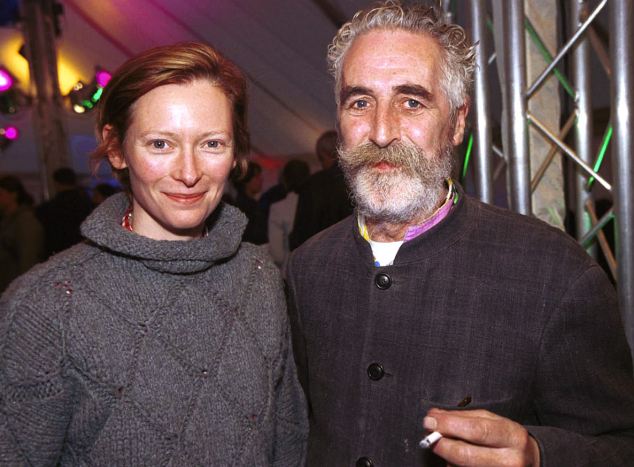 Tilda Swinton has never been married, but she has been with comic book artist and playwright whose television series Tutti Frutti won six Baftas John Byrne since as early as 1989. Despite the couple have literally been together over 20 years, the days of being blissfully faithful no longer exist between them. The couple though still together have had what can be called romantic friendships or relationships with other people.
For example, Tilda Swinton has also since 2004 been with Sandro Kopp, a 37-year-old artist that is known for painting portraits over the internet messaging service Skype calls . Swinton and Byrne are still very close, and Byrne also has a lover of his own; Swinton revealed the partnership  may seem strange or unusual, but it is definitely the best thing for the children." Swinton and Byrne believe exploring intimate affairs with other people is not threatening to their relationship. So her affairs with the German-born artist Sandro Kopp – who is 18 years her junior is definitely not a problem. They have two children together, a set of twins named Xavier and Honor. It always creates an interesting situation whenever "Honor" is involved.
T-Pain & Amber Najm
T-Pain and his wife tied the knot in 2003. They have three children together. Though the Florida rapper has not been so certain on the issue regarding if he is in an open marriage or not, but all signs show he is. T-Pain claim he and Amber aren't in an open marriage since he and his wife only "sleep with other girls together," which sounds different from what other couples do and is quite like an open marriage. T-Pain also opened up in 2014, that it's a good idea for couples to invite other people inside of their bedrooms or smash other girls to help keep the husbands faithful. Perhaps threesome seems to have kept the spice in their decade long marriage. Also apart from both couple doing what they want with another woman, as long as they are both present and comfortable in each situation, T-Pain has admitted to at least one affair and probably the affair would have occurred either way. Well, they love to be open and upfront about cheating unlike the case with monogamous relationships where couples hide this act to avoid hurting each other.
Will & Jada Pinkett Smith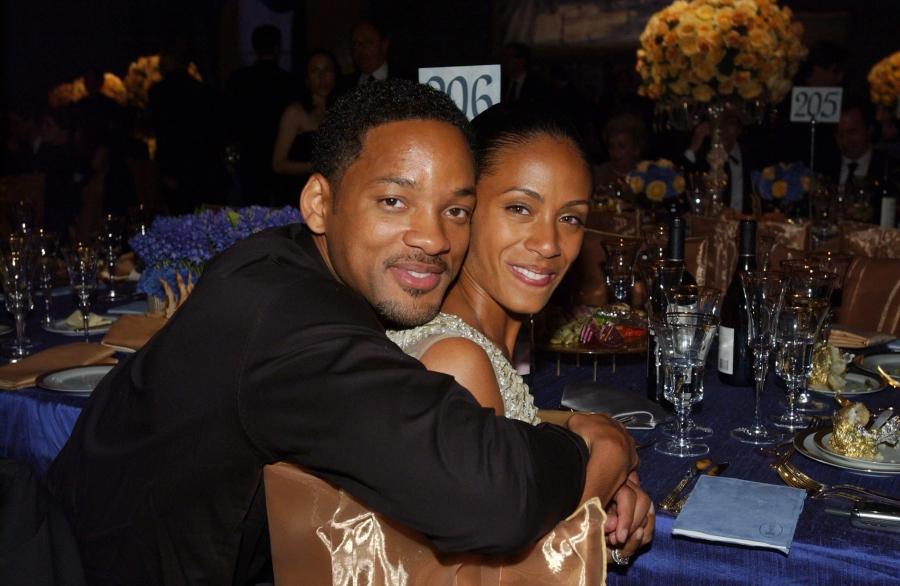 In the summer of 2015, Jada Pinkett Smith made a comment that points at she and Will having an open marriage. She revealed that she and her husband of about 17 years have an open relationship, saying Smith "is his own man" and "can do whatever" he wants. She further said Smith can do whatever makes him happy as long as he can look himself in the mirror and be okay. Though this seems to be a big free range to give a super movie star, Jada trusts and believes her man is a man of integrity.
Even though the couple buy the fact that marriage is more than just sexual fidelity, they seem to choose not to act on the freedom that their spouse and better half gives them.
Jada said in US Magazine: "Do we believe loving someone means owning them? Do we believe that ownership is the reason someone should 'behave'?
She also told Howard Stern that "you gotta trust who you're with, and at the end of the day, I'm not here to be anybody's watcher… I trust that the man who Will is a man of integrity." So their marriage is built on trust rather than being afraid of their better half cheating with other people.
LeBron & Savannah James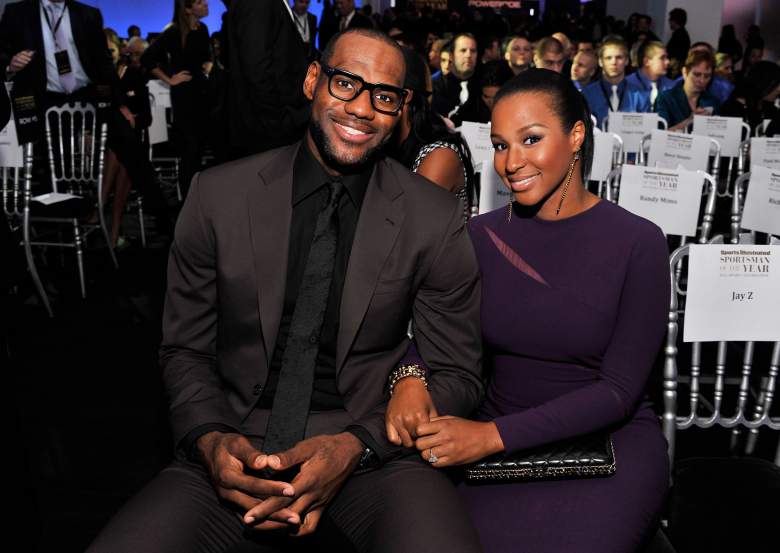 LeBron met Savannah James while he was still a star high school basketball player. The two decided to take their relationship to another level in September of 2013. The couple are said to be in an open marriage though they have not commented publicly on the status of their marriage, but an anonymous NBA player revealed that many of the players in the league today are presently in open marriages, and one of the many names that were mentioned was LeBron James. It has been rumored they are in one-sided open relationship and no doubt that somebody like LeBron would love to be in such relationship with the way he tries to score any chance he gets.
Wendy Williams & Kevin Hunter
Wendy Williams has been married to Kevin Hunter for a very long time by Hollywood terms since they originally married back in 1997. They are still very close and the strength of their marriage is really strong since Hunter is presently working as Williams' agent, and has been there since the last 15 years. Hunter was said to be straying back in 2013, but Williams wasn't that angry or irritated by the situation and called their relationship quite open; Williams later revealed to reporters that she does not regret it as she thinks it's a double standard with cheating.
Rachael Ray & John Cusimano
TV's favorite fresh-faced cooking master Rachael Ray and her hubby have been married since 2005. Though their marriage has somehow lasted, it hasn't been all rosy for the two. According to reports the two rarely stay together at all, and Cusimano is said to be at swingers club named "Checkmate" in New York City almost every night. There have been rumours of divorce for years, yet it seems never-coming and it's pretty much accepted now that the two can share their beds with other people.
Mo'Nique & Sidney Hicks
Mo'Nique got married to Mark Jackson from 1997 to 2001, and then remarried to Sidney Hicks in 2006 after the two had twin sons. Speaking with the New York Times, Mo'Nique claimed that she and Hicks had an open relationship even though she chooses to be with just him. She says "We have an agreement that we'll always be honest, and if sex happens with another person, that's not a deal breaker for us…Because we don't cheat." Well, sometimes it appears open marriage is just a good ground for a spouse who will never be faithful, and it seems it works well for two people who are really best friends.
Megan Fox & Brian Austin Green
Megan Fox and Brian Austin Green married in 2010. The couple appear to have a one-sided open marriage (which can also be called "semi-closed")…quite opposite of Mo'Nique and Sidney's case. According to a 2009 interview with OK mag, the couple have a deal where Megan can see other men, but Brian is not allowed to date anyone else.The couple have had two sons together in addition to Brian's son from another relationship. It might seem to be an unfair deal but the fact that they built their relationship with such a free understanding of each other and are still happy together shows that something must be working.
Pink & Carey Hart
Pink was married to Carey Hart in 2006 but opted for a divorce back in 2007 after their open marriage led to Carey Hart hooking up with another woman. They initially had an 'open marriage' policy, before Hart took it a little too far and started making public appearances with another woman on his side. Pink's face probably turned red when Carey had to explain the real meaning of an  open marriage. It seems they had to revise the policy as the the two seems to have worked things out  since then, and are still married to this day.
Larry King and Shawn Southwick
Larry King and Shawn Southwick's relationship is the type where both parties enjoy whatever agreement they had. Larry King's ex wife (that's his 6th) once revealed to Radar News that Larry and his present wife entirely knew about their infidelity. The couple know and understand well that they are both straying but they appear to be itching for the same thing in a marriage.  Maybe that is why it didn't workout between Larry and any one else. Shawn understands him better and it seems his ex wife can't stand the fact that her ex husband met someone who is just like him. If they are both really happy with the whole arrangement,  then Julie Alexander have to deal with it!
Francois Hollande
Open relationships aren't just for celebrities in entertainment industry. French President Francois Hollande is uncomfortably open about having a girlfriend and a mistress.
Justin Timberlake and Jessica Biel
Justin Timberlake seemed not ready for marriage in the past before he tied the knot with Jessica Biel. He pointed out to Jessica that he wasn't interested in being in a serious relationship with her and can only continue if it is open. It didn't sit well with her but then it was better than being demoted from girlfriend to friend with benefits. She worked her way through and got him to settle down.
Angelina Jolie & Brad Pitt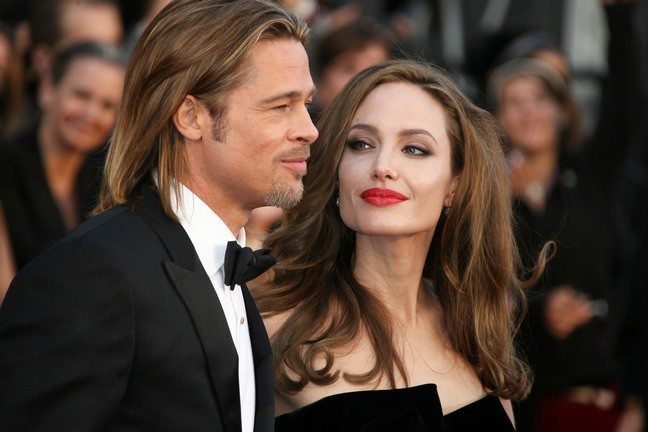 With relationship that started while Brad Pitt was still in a relationship with fellow actress Jennifer Aniston nothing could be more open about the couple. Jolie and Pitt have been together ever since but married in 2014. They both have a total of six children, with three of them having being adopted from overseas. In 2011, Angelina Jolie opened up that she and Brad Pitt had an open relationship: Jolie mentioned that,
I doubt that fidelity is absolutely essential for a relationship. It's worse to leave your partner and talk badly about him afterwards. Neither Brad nor I have ever claimed that living together means to be chained together." so if you are still hoping for your shot at either one, you may have it after all
Well, it probably didn't end with Jennifer Aniston, these two could have other people in their lives.
Dolly Parton and Carl Dean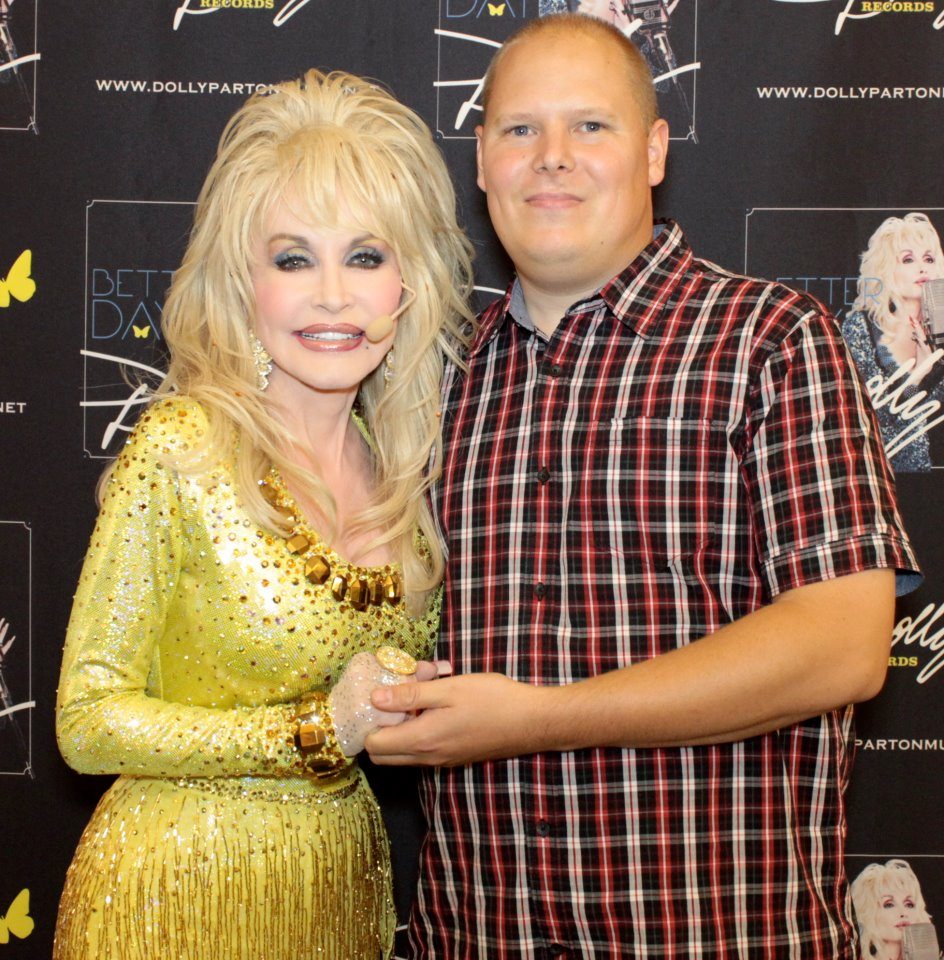 Dolly tied the knot with Carl Dean in 1966 and they currently renewed their wedding vows. So obviously whatever agreement they have seems to be working smoothly. They seem to be happy with whatever deal and no doubt nothing could have worked better than the deal or policy.
Dolly has said;
"If we cheat we don't know it, so if we do cheat, it's very good for both us. I don't want to know it, if he's cheating on me. If I'm cheating on him, he wouldn't want to know it. And if we do, if that's what's making it work, then that's fine too."
Ashton Kutcher and Demi Moore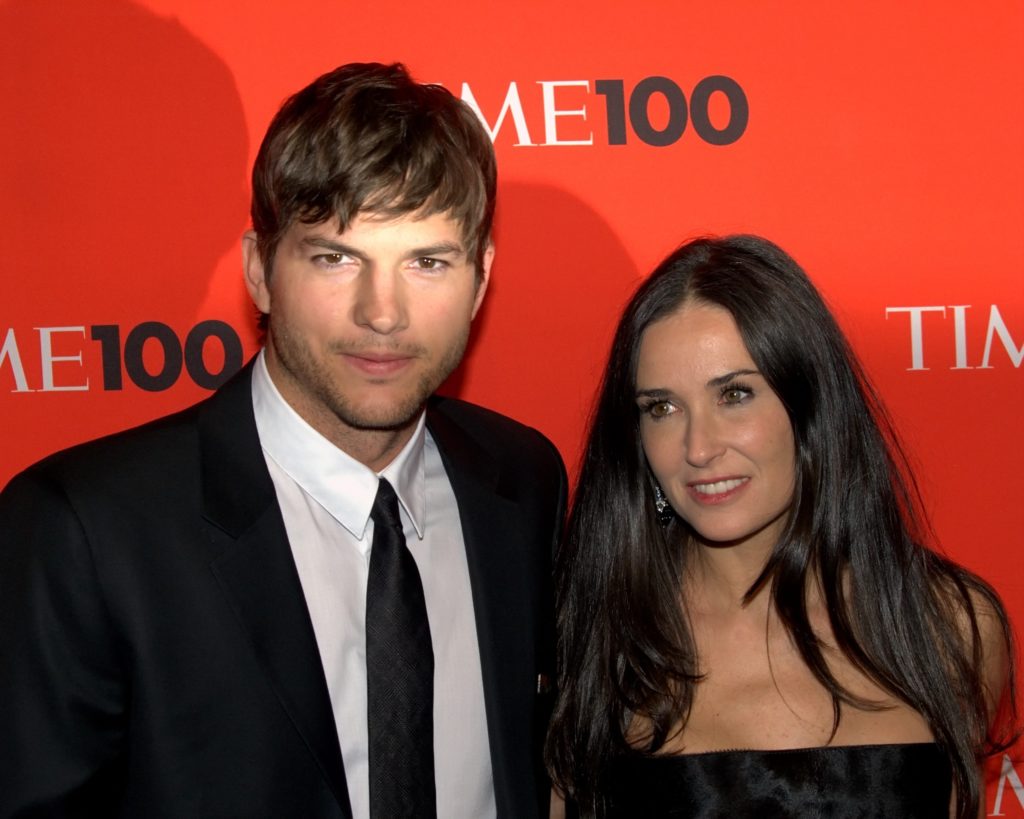 Before they separated in 2011 Ashton revealed that they had an open relationship and shared threesomes. Demi had to be involved and in picking the girls. Problem is, they didn't define clearly about how 'open' it really should be. He drifted away and did it on his own with Brittney Jones causing Demi to kick his ass!
Robin Thicke and Paula Patton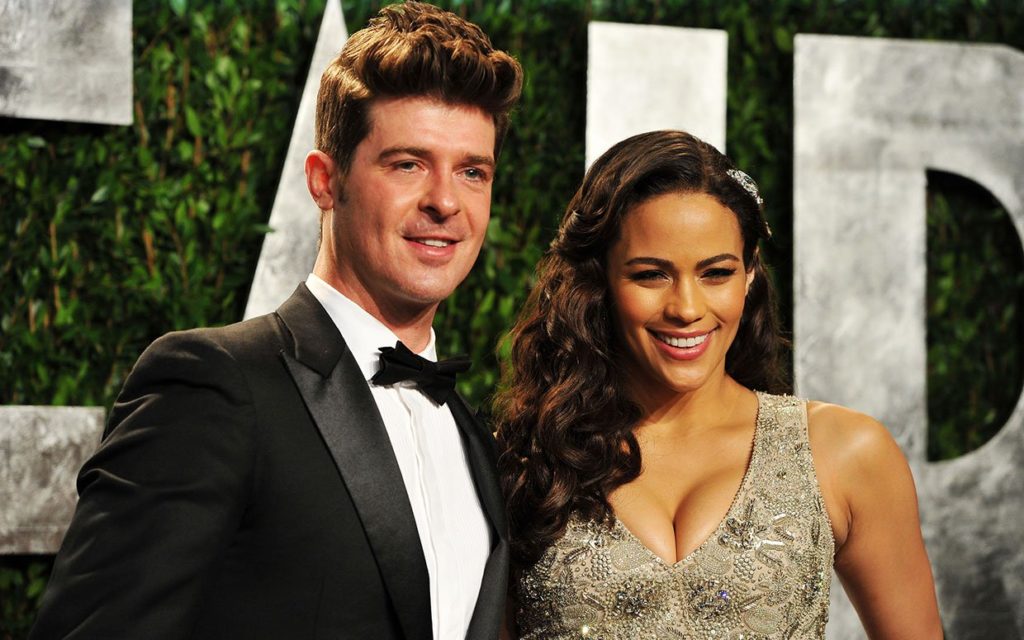 In an interview with Howard Stern, Robin Thicke appeared to imply that he and his wife Paula Patton have an open relationship. When further question was asked to make clarifications, Robin said "Out of respect for her, we just won't answer that one". We wonder if the respect existed during his performance with Miley that not only raised a few eyebrows but also made many stand up in defense of Paula, as there is a clear difference in acting or performing and their performance was indecent by most standards.
Hugh Hefner & [Insert blond here]
Hugh is notoriously known for having affair with several women at the same time. He even has a reality show portraying that. At 86, the playboy is happy, lively, youthful and with a rare knowledge of making several women stick around. Perhaps his relationship policy has a hand in his youthful energy and looks. He has not only maintained a relationship with several women, he also lives with all of them at once and has girls on the side as well. He keeps all of them happy and they all understand he can't be with just one woman. He must have the key to all women as a lot of guys can't even succeed in making one woman happy in a long while.
Jay-Z and Beyonce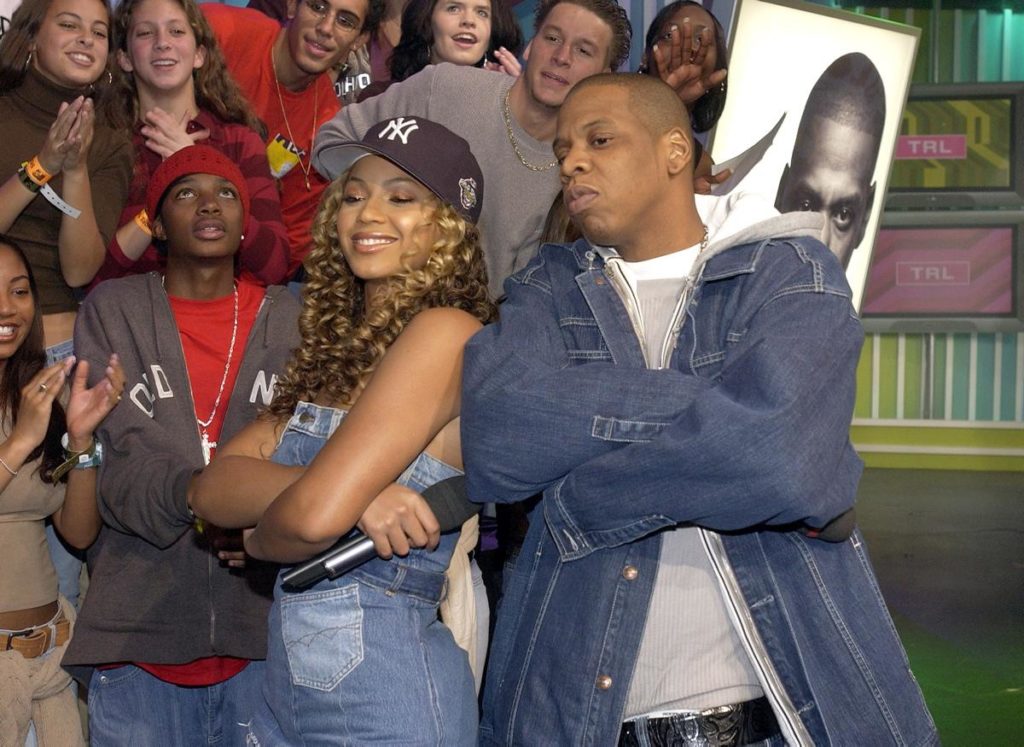 According to reports, Jay-Z and Beyonce are cool with letting other people in their beds. Apparently, this super couple enjoy inviting other people into their bedroom. This sounds too open to me. There is no denying that this couple are into each other, but they are likely into others too. After all Jay-Z is a significant player in the music industry and Beyonce is among the hottest singers in the industry. Together they are a force that can't be ignored.
Sadly, there is speculation that Bey's better half is having a taste of other women and she is angry about the ruin it will bring to their sweet marriage in the media. One time, it was rumored that the big guy made out with Rihanna and other women in the industry. Sounds like they didn't properly spell out the boundaries of their open relationship.