It's not always easy to become famous. Many celebrities, particularly actors understand this. A lot of them had to accept terrible roles to keep it going and pay bills, hoping to eventually find fame and grace red carpet events. And now that the fame had become too much, we envy them without knowing how they climbed the ladder of stardom. So, while you keep dreaming of fame and hoping to become the most celebrated actor, keep in mind that many actors that you see in everyday movies started their careers by taking up porn roles. Here are 18 of such actors.
Read Also: 17 Famous People Who Are Nymphomaniacs
Katie Morgan
Despite being a religious woman, Katie Morgan dumped her values and entered into an adult industry for financial reasons – police nabbed her with 100 pounds of marijuana as she tried to smuggle the drugs from Mexico into the USA back in 2000. So, she needed to pay off bail and plea bargain. With that settled, she continued in the pornographic industry and made many adult movies before quitting unofficially in 2008. Since then she's appeared in Entourage, and Kevin Smith's mainstream Zack and Miri.
Simon Rex
Famously called Dirt Nasty, Rex has so many talents – he raps, acts, cracks jokes, models. He also worked as MTV VJ and is Paris Hilton's associate. However, he started out in showbiz with a role in three solo films that focused on a gay market. Only at 19,  he began masturbating alone for money. Beside the fapping scenes for three Club 1821 pornographic films: Young, Hard & Solo #2, Young, Hard & Solo #3, and Hot Sessions III, the star also modelled naked. Amazingly, none of the films or nude modelling ruined his career in the least. Subsequently, the rapper has played in numerous films and had roles on several mainstream TV series, including Scary Movie 3, 4 and 5, and Baywatch.
Cameron Diaz
Cameron Diaz is a stunning-faced actress, producer, and former fashion model. But before climbing to stardom with roles in The Mask (1994), My Best Friend's Wedding (1997) and There's Something About Mary (1998), the beautiful celebrity acted a steamy movie.  Sounds surprising huh? Of course! But at a ripe age of 19, Diaz played a role in a soft-core erotica where she flaunted what she's got. In the movie, she wore a boob-exposing body suit while yanking a shirtless dude by a chain.
Read Also: 20 Fit Celebrities You Wish You Had Their Bodies
David Duchovny
Before becoming Golden Globe awards winner and  fighting aliens in the X-Files as well as doing what he did in Californication, David Duchovny played in an erotic TV series called "The Red Shoe Diaries."
Helen Mirren
Helen still emits beauty and remains a stylish and elegant global icon. But the high-class Hollywood actress has a dirty past. One of Mirren's earliest movies was an infamous Caligula, a highly erotic film offering from the powers at Penthouse. The explicit pornographic epic historical drama also starred such popular actors as Peter O'Toole, John Gielgud, and Malcolm McDowell. However, the brilliant, beautiful, sexy and quintessential British actress, Helen has obviously dumped her sex symbol tag and has moved on for good.
Stephen Geoffreys
In the 1990s, Geoffreys spent several years playing in gay pornographic movies after years of being a supporting cast member in comedies and horror films of the '80s. He cranked out scenes constantly with 14 releases in 1997 alone and also wrote short stories. In  2007, Geoffreys returned to horror with a role in Sick Girl. And has since appeared in several horror films including New Terminal Hotel and Emerging Past.
Read Also: Here's What Brad Pitt Did To Son Maddox That Made Angelina Jolie File For Divorce
Aurora Snow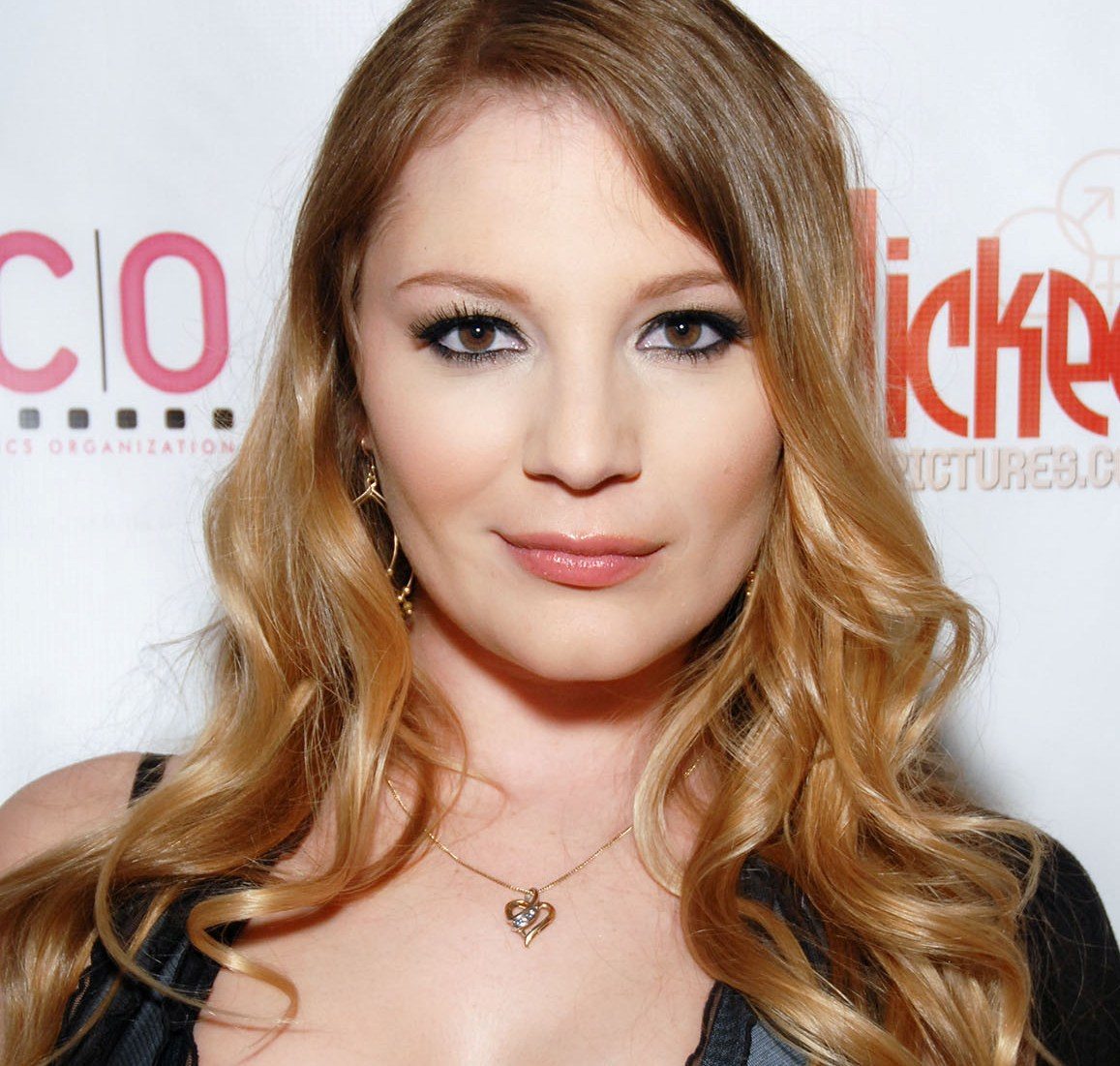 Creating her stage name from her two favourite childhood Disney characters, Princess Aurora and Snow White, Rebecca Claire Kensington entered the adult entertainment industry in May 2000. At that time she was only 18. This was after she dropped out of school and moved to Los Angeles to become a model/actress. After spending years in the porn industry, she appeared in mainstream movies like Superbad and The Rules of Attraction.
Sylvester Stallone
Long before the action movie legend, Sylvester Stallone broke big with Rocky, Sylvester Stallone was a struggling 24-year-old actor  urgently looking for what to do. Then, the movie icon was really broke and even homeless so he agreed to star in a softcore film called Party at Kitty and Stud's that was later renamed The Italian Stallion. With the $200 he received from the movie, he was able to get a place over his head. But after some years, many who wanted to gain from it billed it as a hardcore sex film and even added hardcore scenes featuring actors that appear to be Stallone. However, the truth remains that it's merely a highly boring and amateurish softcore affair.
Shu Qi
At 17, Shu Qui, a Taiwanese started modelling and doing nude picture series. She continued to show off her killer body and was soon signed for soft-porn movies in Hong Kong. After doing several erotica movies for a period of time, she luckily crossed over to mainstream movies appearing in The Transporter,The Assassin, and Journey to the West.
Read Also: 8 Celebrity Homes You Can Pick Up Right Now
Scott Schwartz
Scott Schwartz is best known as "Flick" for his role in the movie, A Christmas Story starred in a good number of XXX films, including New Wave Hookers 5 and Beauty and The Beast 2. After his tongue to the lamppost in the movie, the star spent the rest of the '80s a little distance away from TV. But then in 1990, he reappeared and thus started his years of moral decay in the porn industry. In the adult film industry, Schwartz  began by working in minor, non-sexual roles, and behind the scenes in numerous administrative roles and would later take up sexual roles. After featuring in many adult films in a non-sexual capacity, he quit in 2000.
Matt LeBlanc
Before he started making a million per episode on Friends, LeBlanc featured in raunchy movies for Playboy Entertainment's Red Shoe Diaries series. Even while he is already a celebrated star, having risen to stardom in 1994,  he appeared in several more Red Diaries episodes in 1997.
Sasha Grey
Just after turning 18, and taking classes in film, dance, and acting, Grey joined the adult industry. She won many awards for her works in the hardcore movies. Her first sex scene was with Rocco Siffredi in The Fashionistas 2.  She has dropped pornography and has gone mainstream appearing in The Girlfriend Experience, Open Windows , I Melt With You and Entourage and other popular television shows.
Jesse Capelli
Jesse started her career as a model at the age of 14. It wasn't long before she joined adult industry and remains active till date. In addition to her work in the porn entertainment industry, Capelli had a recurring role on the television series Battle Dome and has appeared in several mainstream feature films, including Van Wilder: party Liaison and Not Another Teen Movie.
Jackie Chan
The famous martial arts master, Jackie Chan starred in mid-'70s porn 'classic' All in the Family, a Hong Kong-based porno-comedy. Following that, the action actor appeared in an adult scene in Shinjuku Incident.
Stormy Daniels
Stormy started stripping at the of age 17 at a club in Baton Rouge, Louisiana before becoming a pornographic actress, screenwriter, and director. The award-winning porn star has also appeared in mainstream films such as The 40-Year-Old Virgin, Knocked Up and Finding Bliss.
Farrah Abraham
Farrah Abraham  appeared in the X-rated video called Backdoor Teen Mom before making a crossover from reality TV to fantasy films.  In fact, the star gained notoriety after the release of the 'sex tape' Farrah Superstar: Backdoor Teen Mom.
Kim Kardashian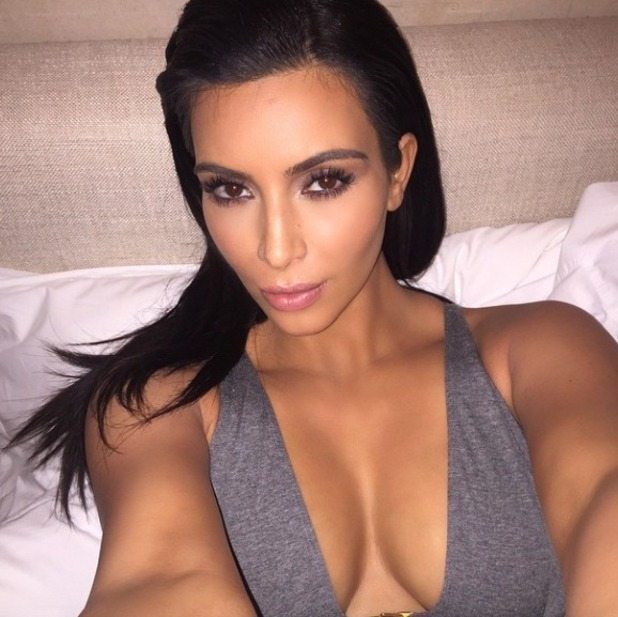 Kim gained fame after the release of the notorious sex tape she made with former boyfriend Ray J. This happened long before she started reality TV series Keeping Up With The Kardashians which has become nothing short of a small empire.
Kevin Costner
The Kevin's remarkable roles in movies likeThe Untouchables, Bull Durham, Field of Dreams, and Dances with Wolves Kevin won for him one Emmy award, Academy Awards, and three Golden Globe Awards, among others. But like many Hollywood celebs, Costner also had a small start in the industry. His film debut was the 1986 independent softcore feature Sizzle Beach, U.S.A., also called "Malibu Hot Summer". In the movie, he played a cowboy who fell in love with one of three L.A. newcomers who were eager to do anything to make it to the top. It was clear, however, that the plot was only a platform to give as many titillating scenes as possible.