We usually get annoyed whenever we drive our way into a parking lot, only to realise that people using the lot park like jerks. Sometimes when such people come back to their cars, they could see a ticket slapped on the windscreen, but how about when they see something beyond awkward? Yea, As you already know,  the sight of tickets indicating fines is something that can anger even the calmest of souls – especially when it could have been avoided.
So, don't let it annoy you anymore, because some people have found out the best solution that will serve the best justice to those who park like jerks. Oh yea, something that will make them mad knowing that people not only neared their expensive cars, but also wouldn't let them drive out instantly as they would want to.
However, we do recognise the fact that parking is by far the most stress-inducing part of a driver's exam. If you never got it right before, then doing it when it is needful can make you sweat like you have been in the gym for hours.  But if you are able to park successfully during your road test, then you're on your way to acquiring a driver's license. Keep in mind that reverse is always the case if you don't get it just right during your road test..perhaps it could be for the best. Wondering why? Okay here is why, these photos will so convince you that it could be the best for you not to have driver's licence than getting one and have your car go through this.
Of course, the following 22 drivers somehow passed their driver's exam, yet shouldn't have. Not only should they have their licenses crashed, but so should the people who granted the licence. Pray that you know how to really park, or you too will pass through the wrath of others after a terrible parking job.
Well, I pray these 22 photos of hilarious revenge from people for parking awfully will serve a better instance of what happens when you do a terrible parking job. Just don't leave your car unattended by learning how to park appropriately…or else! You will be the one to tell the rest of the story. Have fun while reading!
Read Also: Everyday Objects That are Planing to Kill You
This photos says "Good luck getting your car out of this mess! Afterall you did the parallel parking in the first place"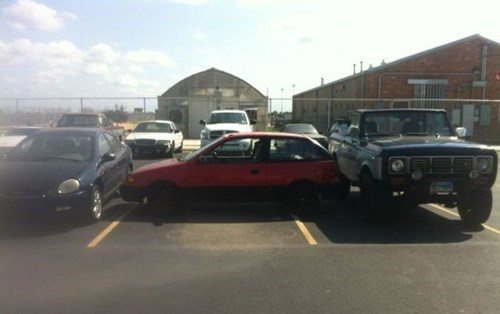 This photo says "Let's see how you get yourself out of this mess you got self into…you are so blocked in!
This is exactly how to block in a selfish shopper!
Since the owner wants the car very close to the garbage, it might as well do the job of a waste bin….now that's maddening right?
This is a complete wrap…you can unwrap and then drive out……annoying right?
You Might Like This: What This Child Did To her Aunt For Using Bad Words Is Absolutely Funny
You see? Your car is helping out.
They could box in your car with rubbish bin
Okay, have fun getting your car out of that…..you asked for it, now you get it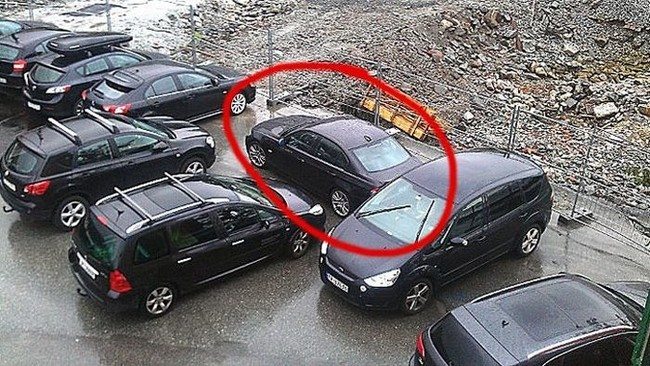 You Might Also Like: This Man got More Than What he Bargained For After Raping His nephew's Girlfriend
This could get you mad, I know you don't want to get this award…so dont park in a shit-like way
This is slightly extreme anyway
This is a sheer squad up revenge……it says; since you want to park crazy, let's do the most insane…goodluck driving out!
 Thanks for parking near fire hydrants, you need to be hosted.
Okay, I totally understand you don't want to embrace the curb, but come on..isn't it entirely away from the curb?
You feel good taking double spots for just one car?…So inconsiderate!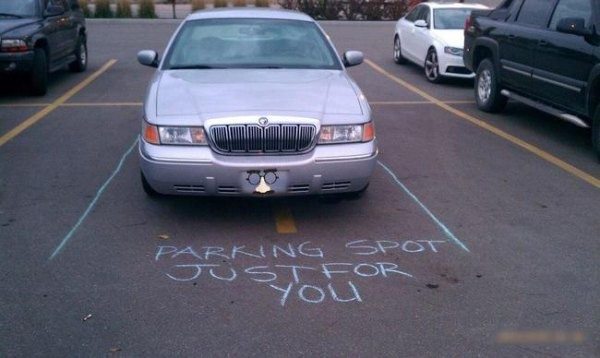 Special car in a bad way!
Spider man wants to sound friendly today…I dont know what he will do next time you park awfully.
The letter reads: "I hope you do it again…Yes, I really can't wait for next time!
I know you would not like to get this letter from an angry person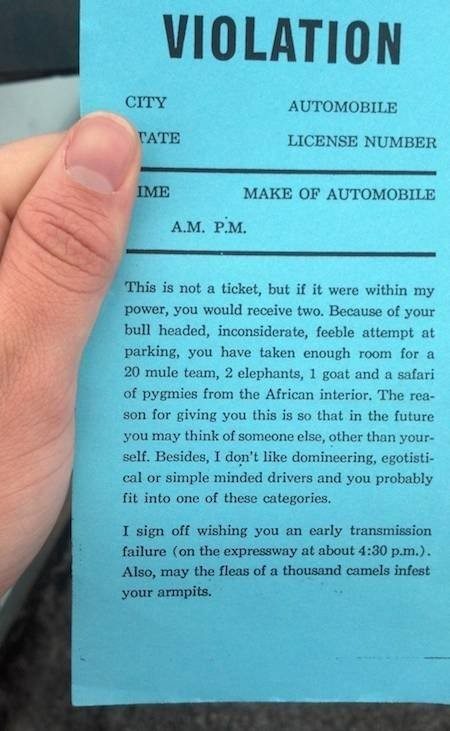 Nor this card
You are just so special more than the others…thanks for letting us know
Here is the crown of shame, can we just give you the crown?
Justice…since you want to climb the curb, you can now get up on the cub
Not in a good way!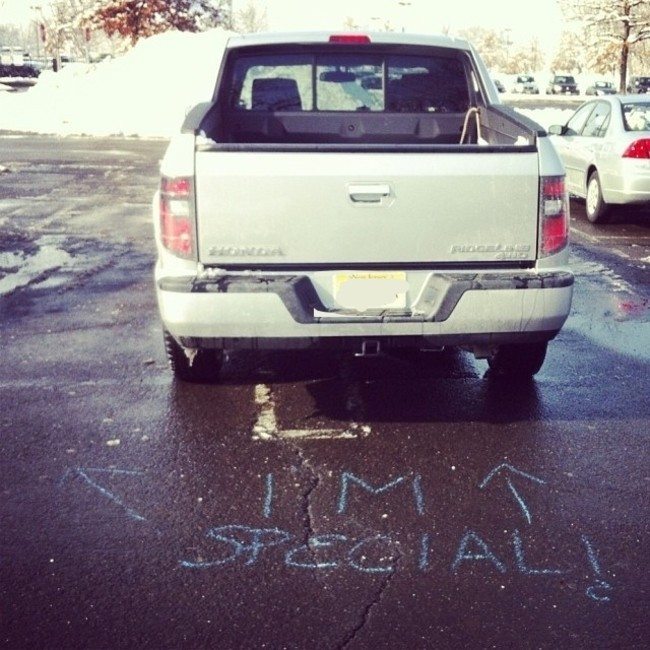 With these photos, you really need to stop parking like a jerk. Of course, the terrible hot revenge way annoying and funny might be a better option for letting people learn how to park appropriately.
Read Also: What was Found Inside This Banana Might Make You Swear off Fruits