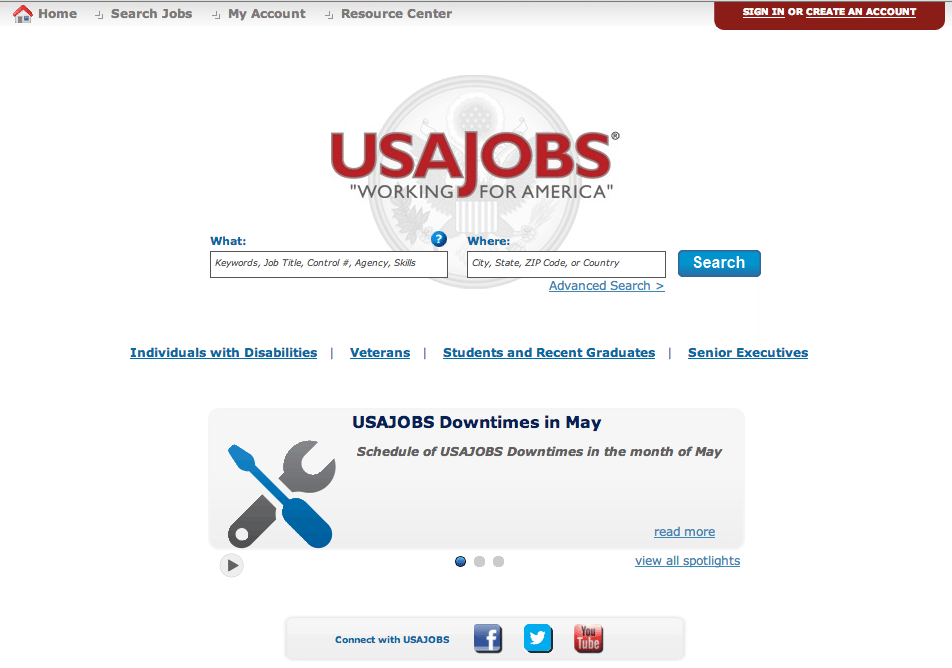 Searching for a job can be a full time job when you don't know where or how to look for it but the good news is that modern recruiting methods via jobs websites has made it easier to look for a job by levelling the playing field for job seekers and employers alike, it is no longer necessary to leave the house and physically pay a visit to the Job centre in order to look for jobs available within your area. As the number of unemployed continues to rise, the number of available jobs becomes more and more competitive which means that for you to be able to succeed in this tough market, you should use every available tool available at your disposal in order to succeed. Below are reviews of 15 Jobs Websites that can greatly be of help in your job search.
15 No Nonsense Job Websites For the Serious Minded Job Seeker
Indeed started as a single-topic search engine, a typical example of vertical search. Indeed is now available in 53 countries surpassing Monster.com to become the most visited jobs website in the United States. Their slogan, "One search. All jobs" speaks true to this website's abilities and functionalities. As the second fastest growing job search site on the Web, Indeed has over 60 million unique monthly visitors and many tools on hand for job seekers.
Indeed.com is not a traditional job board, that is, it does not charge employers for posting jobs. Instead it's something that is called Job aggregators, pretty much like Google, what it does is to search other websites for job postings and then aggregate them for the job seeker. It is entirely supported by Advertisements from Google.
This Jobs website makes it easy to post a resume, apply to multiple openings and schedule Job Alerts for free. Not only can you access these features from home, but they also offer a mobile phone app for job hunters on the go. Just like Monster.com, another popular website, Careerbuilder enables you to search for your jobs based on your location, postcode or industry. Founded in 1995 with approximately 2,000 employees worldwide, Careerbuilder attracts more than 24 million unique visitors a month powering career sites for more than 10,000 Web sites, including 140 newspapers and leading portals such as MSN and AOL. It operates in the United States, Europe, Canada, Asia and South America. Its sites, combined with partnerships and acquisitions, give CareerBuilder a presence in more than 60 markets worldwide.
On the other hand, there are also many ads on the Careerbuilder website, which can sometimes become very irritating. There are no overseas jobs on Careerbuilder.com but you can get overseas jobs on their international websites that includes Careerbuilder.co.uk, Careerbuilder.ca, Careerbuilder.eu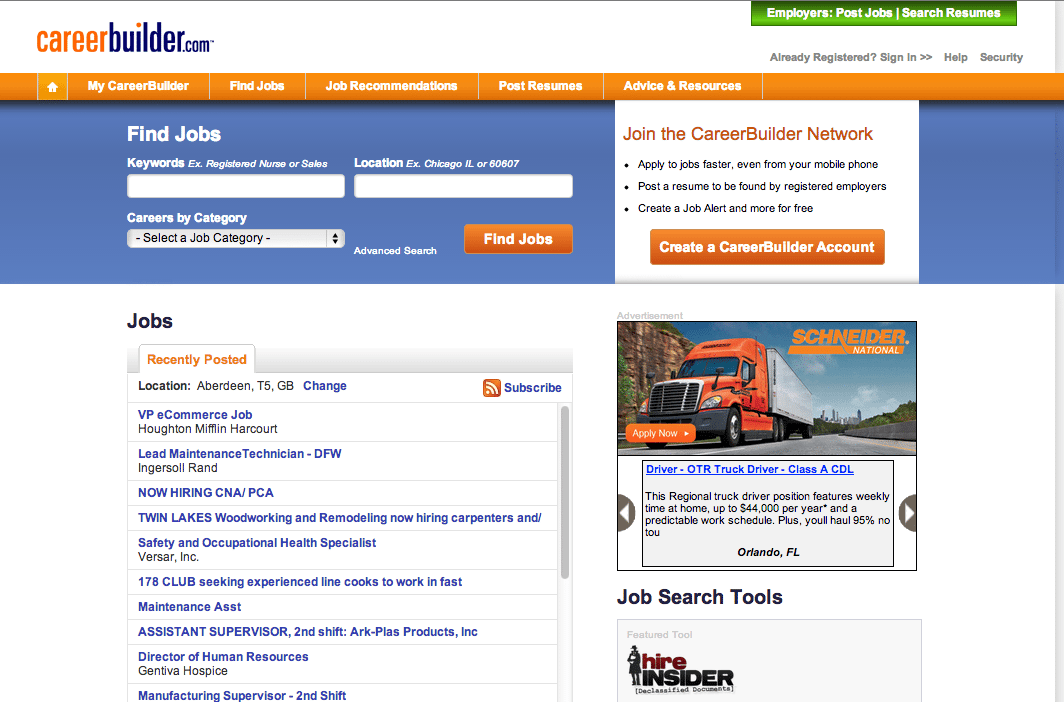 Boasting over 28 million unique users per month, Monster provides a massive networking center where job hunters can browse thousands of job openings in their area, Monster is a website of job seeking, career management, recruitment and talent management products and services. Upon registering, users create an account and post their resume for potential employers to browse. The website connects the most progressive companies with the most qualified individuals giving consumers and businesses more control over the recruiting process, locally, nationally and globally.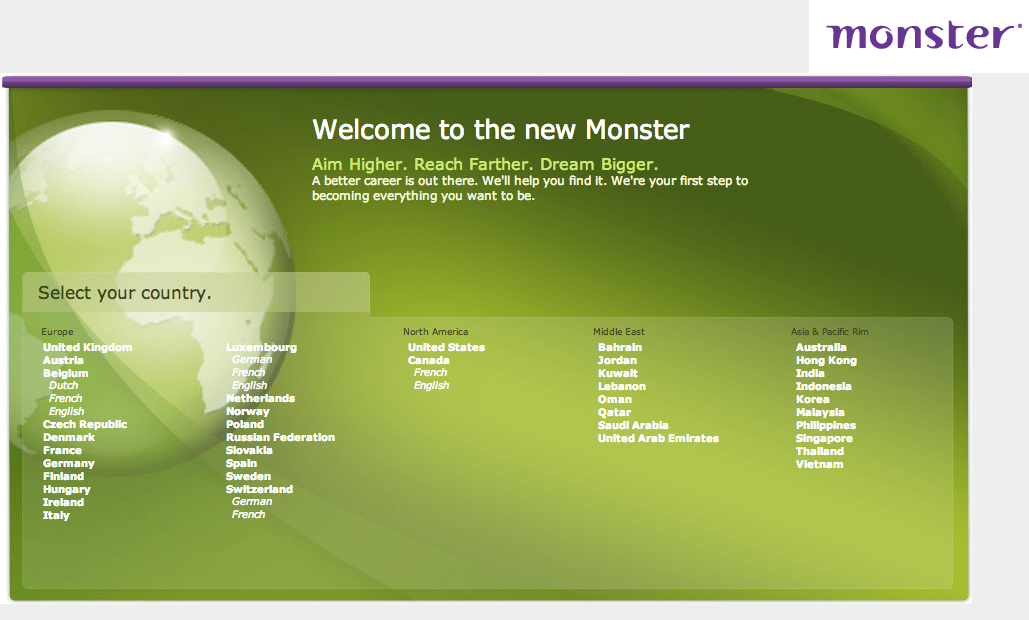 Yahoo! offers many options for job hunters with their HotJobs website. Along with the regular resume and application process, Yahoo! offers career advice, networking tools and a salary calculator. Similar to almost all the job websites, you can search for jobs based on location and industry, and you can upload your resumes for employers to look at, the website was acquired by Yahoo! in 2002, but was later acquired by Monster Worldwide in 2010
Simply Hired is the fastest growing jobs website on the web. Along with a wide variety of job postings, they also offer helpful tools such as social networking tools and salary information.
Simply Hired operates one of the world's largest job search engines, connects job seekers and employers through its powerful search engine platform and performance-based job advertising solution. With more than 30 million unique visitors per month, the company provides job seekers access to over eight million job openings across all job categories and industries, reaching job seekers on the web, social networks, mobile devices, email and through its exclusive network of thousands of partner sites including LinkedIn, Mashable and Bloomberg Businessweek.
USAJOBS.gov allows users to store resumes, search jobs and stay abreast on all things job related with their employment trend updates. This official site of the U.S. federal government is the place to go when searching for a government job. The site is operated by the United States Office of Personnel Management (OPM)
USAJOBS delivers a service by which Federal agencies meet their legal obligation (5 USC 3327 and 5 USC 3330) providing public notice of Federal employment opportunities to Federal employees and U.S. citizens. Technology and program operations offer Federal agencies and job seekers a modern platform to support online recruitment and job application.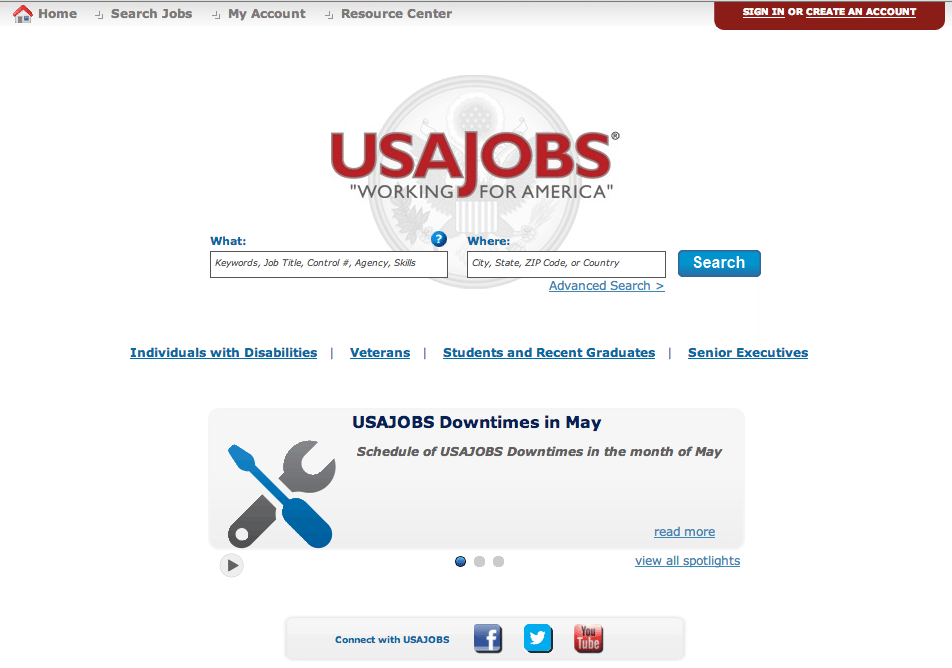 With a name this easy to remember, what could go wrong? Job seekers can find tips for resume writing and job listings posted by industry and state. Job.com also offers a free career test for job hunters with no particular career path in mind.
Job.com is your source for local jobs, career advice, and services to manage your job search, and, more importantly, your career. Whether you are looking for employment today, or researching employment opportunities for tomorrow
While you won't find job postings on this site, it's still a wonderful tool for anyone searching for employment. About.com has created a one-stop shop for everything a job seeker could need – job searching tips, resume and interview advice and career-planning resources.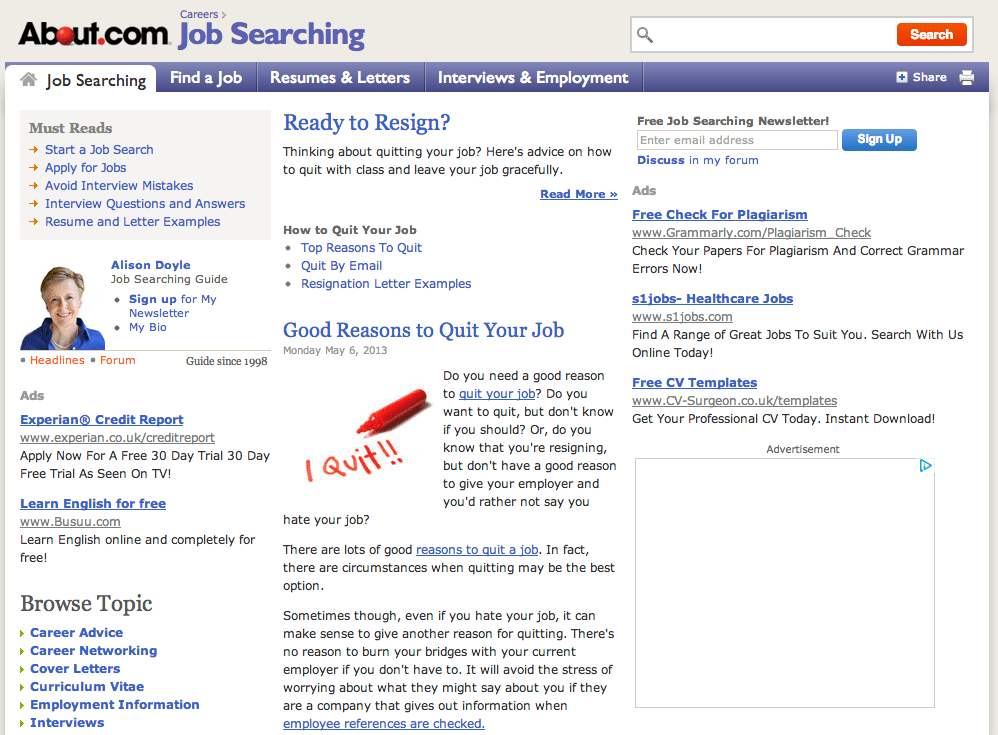 More Jobs Websites To Help You in Your Job Search
Snagajob.com probably isn't the place to go if you're looking for corporate positions. However, for candidates interested in the hourly job market, this third fastest growing jobs website has exactly what you need.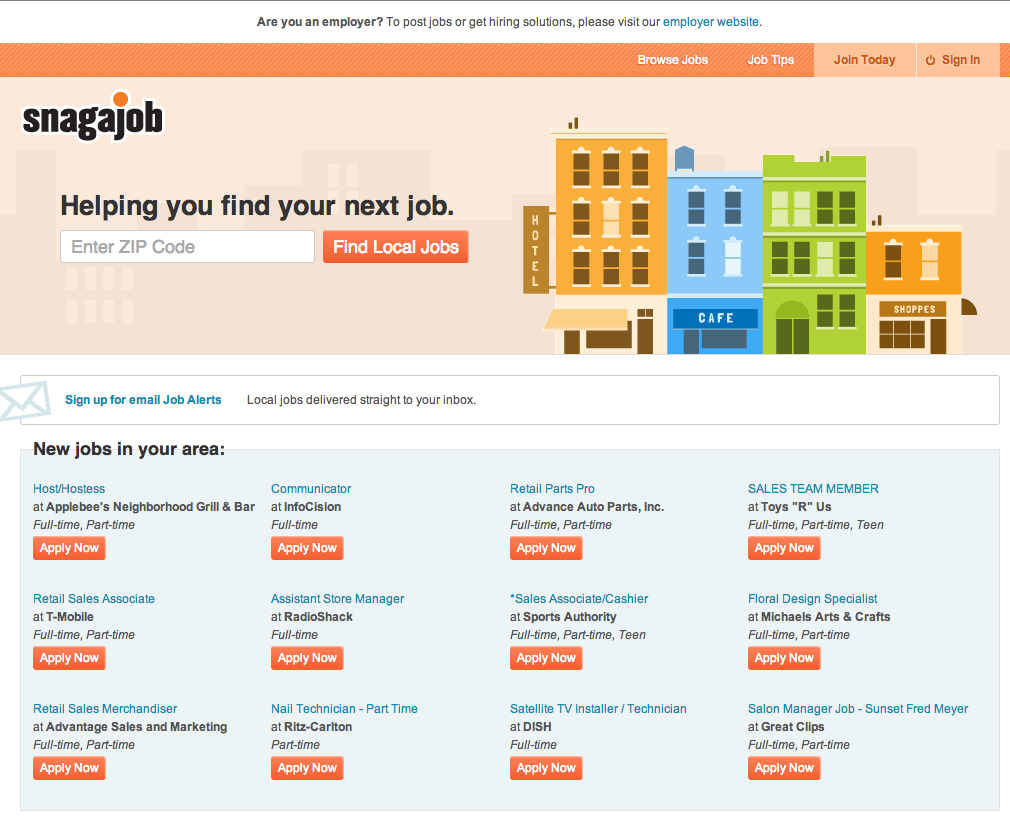 Kenexa.com assists companies in finding the best of the best for their team. Employing a staff of psychologists, consultants and statisticians, Kenexa places approximately 52,000 qualified candidates per year.
Beyond has labeled itself "the world's largest network of niche career communities." By compiling job listings from sites and organizing them according to city, industry and company, Beyond offers a vast selection of job opportunities for many different fields and interests.
Beyond is focused on helping people grow and succeed professionally. By connecting job seekers and employers through 75 unique career channels and 2,500 industry and regional communities
TheLadders is a pay-to-use site that caters to the high earning job market. If you're seriously searching for a job in and above the $100,000 per year pay bracket, TheLadders may have the job you're looking for.
TheLadders.com is the world's largest online service catering exclusively to the $100k+ job market. Their job is to make the search for senior talent and senior positions quick and effective. With access to the most $100k+ job leads in one place, senior level professionals can get to the next step in their careers faster.
Salary.com is another jobs website that doesn't offer job searching capabilities. However, its additional helpful tools make it one of the top helpful sites for job seekers. The Salary Wizard can tell you anything you need to know about the salary range of any position in any location.
Catering to job seekers looking for employment in the public sector, GovernmentJobs.com is the site to visit for solid, dependable public sector employment.
GovernmentJobs.com began developing their applications in 1998. Headquartered in El Segundo, CA., GovernmentJobs.com is the only government sector job board created from the world's foremost fully integrated recruitment, selection and applicant tracking system called NEOGOV Insight designed specifically for public sector employers. (www.neogov.com)
EmploymentGuide.com offers a wide selection of positions ranging from entry-level to middle management.
By finding the best job search website or taking advantage of the capabilities of many, finding the right job can be a piece of cake. We hope this list can be your guide to job hunting without the hassle of dead-end job searches.