There has been a surge of women getting breast jobs and other body modifications in recent years. More and more women spending a whopping amount of money to get the perfect body and look.
While some plastic surgeries come out stunning and enviable, some are ultimately a no-no for the eye. Here are 10 of such breast modifications that are horrifyingly awkward!
Minka
Minka, an Asian adult model is among those making it a commonplace. The star has one of the biggest breasts in the world. Surprisingly, her waist is only 23 inches…that's quite miniature. How does she survive with that body proportion?
BB Gunns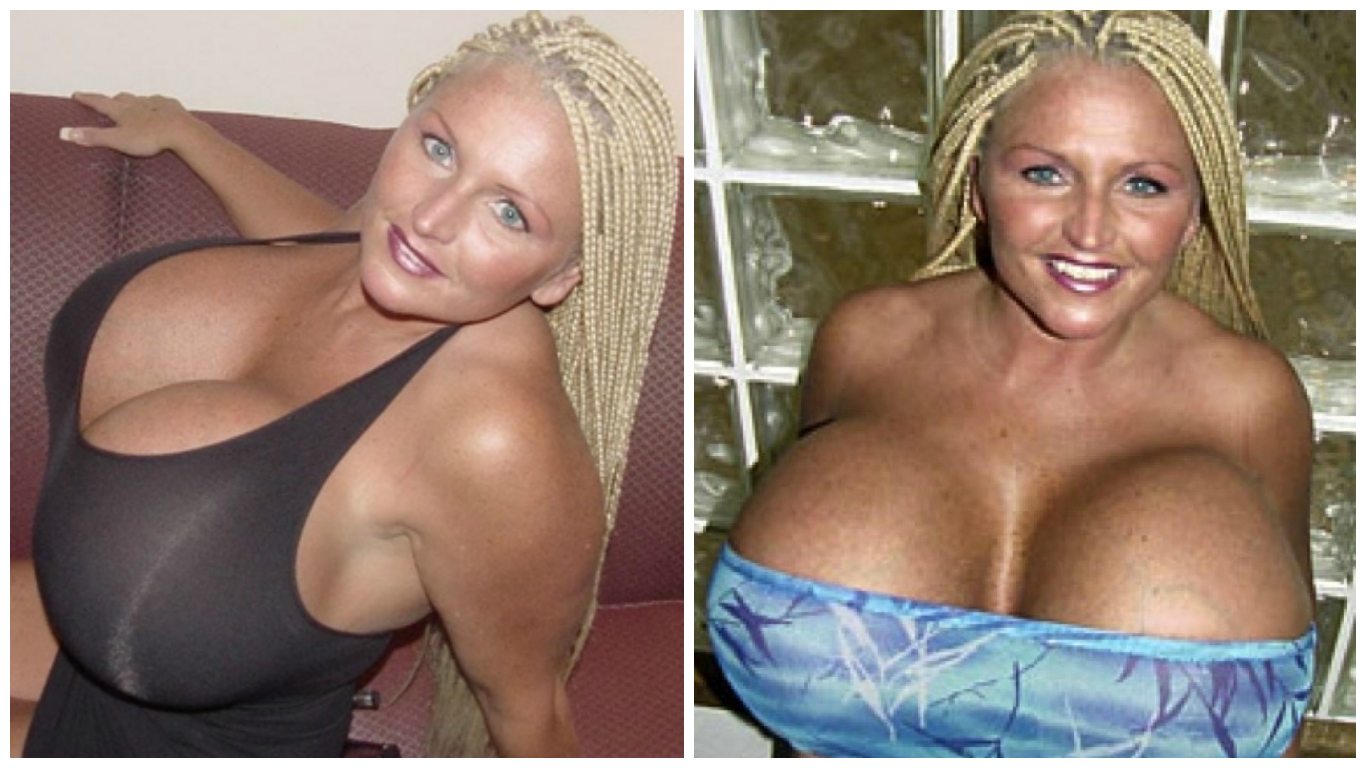 BB Gunns is an American stripper and adult actor. She is well-known for both her "acting" ability and for her king-size tits. With several breast alterations, BB Gunns now wears a J cup size.
Read Also: Nerdy TV Girls Who're Utterly Hot In Real Life
Keisha Evans
With her inflated cleavage and somewhat smaller downside, she looks as if she's is choking. However, the big-bust model who had her boobs enlarged to boost her career says she is just a girl who loves boobs!
Maxi Mounds
Larger than life boobs! We are not surprised to see Maxi Mounds flaunting a fantastic mood. The porn actress has had her fair share of surgical procedures over the years to jazz up her boobs. The multiple augumentations ensure her breasts stay bigger constantly '
Read Also: Shocking Photos Of Shellfish That Looks Exactly Like A Woman's Vagina
Chelsea Charms
Looking at her you may think she is not from this planet or that she was designed in a lab. But she is a human named Chelsea Charms. By her name, it's fair to say Chelsea had the breast modification to charm people. To prove our point, Chelsea's massive chest gained her international fame.
Sheyla Hershey
Sheyla  used to be a B-cup, but not anymore. The media celebrity has gained fame for her recent huge implants and it seems she is now addicted to it. The Brazilian-born former housewife keeps enlarging her breast size and can't stand them being small.
Read Also: 20+ Famous Stars Who You Didn't Know Are Bisexual
Busty Dusty
To Busty Dusty, surgery is a routine and no longer a delicate body modification. Though she is done with adult modelling with a cup size 90HHH, her eye-watering breast remains enchanting!
Sabrina Sabrok
Plastic surgery is like a ladder to fame for Sabrina Sabrok. She scored a significant success in her singing career after her breast augumentation. Of course, we all love chests that do the talking for the owner and this one does scream for the carrier.
Lolo Ferrari
Boxing boobs? Lolo Ferrari had the biggest boobs on earth back in the 90s. Here boobs were so monstrous that she became the people's porn star. Many porn actresses were jealous of her gargantuan – surgically enhanced and silicone-stuffed boobs.
According to Guinness Book of Records, they weighed 6lb 2oz (2.8kg) apiece while her bust measured 54G. Her bras were specially designed bras and she wore them day and night.
She could not sleep on her stomach or her back as they got in the way of her breathing. She was afraid to travel by plane in case they exploded until she was found dead in her house. Well, nobody would have survived the weight of these hefty boobs on those tiny hips.
Beshine
Plastic fantastic! This boobs-lady took the trophy from Lolo Ferrari to become the woman with the biggest breasts in the world. The German adult model went from A cup to 32Z. The blonde beauty has surgically reconstructed herself and is absolutely excited about the result.