These days, fashionable women have added Yoga pants to their wardrobes and of course, men love to see ladies wear them. And whether they're being worn to the gym, parties, walks or anywhere, the sight is usually hot! Even celebrities have figured that they're really comfortable, free and sexy.
Check out these hottest celebrity yoga pant looks that will surely motivate you and get you heading to the gym. They include both TV stars and yogalebrities.
Read Also: Muslim celebrities: 18 People You Had No Idea Believe In Quran
Jelly Devote
This Swedish fitness addict has the perfect curves. Hot!
Mikayla Carr
Mikayla is an LA-based nursing student and part-time model. She is strikingly hot and gives a wow look in yoga pants. Of course, it would be awfully nice if she were to take your blood wearing that.
@yoga_girl
Unlike many endowed Instagram yogis, Rachel Brathen doesn't stress on her booty, but her curve speaks for itself. And her 3 million followers are grateful for having the privilege to behold it whenever she shares a photo!
Amanda Cerny
Playboy's Miss October 2011 has been modeling consistently since her greatest success in the well-known men's magazine. Apart from having a great social media presence, she is also very active on YouTube, Vine and Instagram
Kim Kardashian West (featuring Blac Chyna)
Photo shopped or not, Kim's derriere looks delicious in yoga pants.
Sara Jean Underwood
Sara Jean is a slim cute blonde and Playmate of the Year in 2007. She had appeared in many playboy videos and had a short stunt as Olivia Munn's stand-in on G4's Attack of the Show back in 2009. She has proceeded with her modeling and acting career.
However, she has added yoga and posting hot pics of herself on social media sites as among the dreams to chase, gathering many followers.
Read Also: 24 Seductive Female Celebrities Who Never Wear Panties And Bras
Denise Richards
Denise Richards has been away from public eye lately but she is utterly beautiful that we think she should wear these yoga pants forever.
Vanessa Hudgens
High School Musical talent who robbed our hearts after killing her role in the movie has grown to a stunner. These butterfly yoga pants show what we mean!.
Kendall Jenner
Look at that, isn't it perfect? That's Kendall Jenner's cool-molded behind tucked carefully into a yoga pant and a zip-line harness. It can certainly make any lady become envious!
Katy Perry
Katy exudes steam in those yoga pants!
Nicki Minaj
Some backsides can be really glorious and Nicki Minaj's is among them. See how her glutes look in yoga pants and tell me if some dirty thoughts didn't flash through your mind!
Jen Selter
This ardent fitness enthusiast loves to put her killing body in yoga pants. In fact, it seems yoga pants were created for her.
Jennifer Lawrence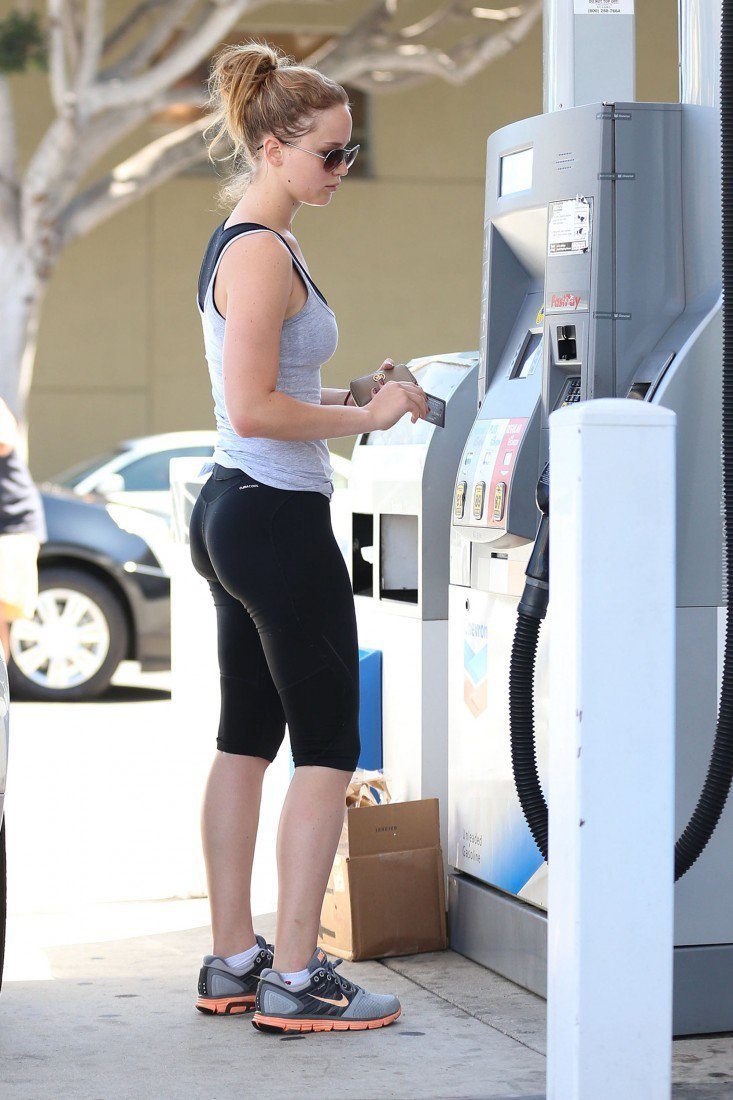 Actress Jennifer Lawrence has maintained a slaying physique despite alleging she doesn't work out. Umm…whatever keeps  her in shape works because she has got a shape that is capable of distracting any man.
Candice Swanepoel
As we all know, South African supermodel Candice Swanepoel has got excellent butts. Though she claims not to obsess over her body, we've seen the Victoria Secret's goddess flaunting her amazingly toned body while showcasing her yoga skills in the Victoria's Secret Sport campaign back in 2013 .
Iggy Azalea
Iggy's rear end is beautifully shaped and reflects the beauty that yoga gives. Doesn't she look awfully adorable in those pants you usually wear to work out in.
Amanda Lee
Amanda Lee is an Instagram sensation and LA-based fitness trainer. She has built up about 500K Instagram followers for herself for timelessness and deep beauty. As you can clearly see, she represents the reasons why many girls go for the yoga pants look .
Kristen Provenche
She is a passionate yogi and photographer who lives in California. Since she's an experienced photographer, she makes use of magnificent West Coast vistas as the backdrop for her Instagram photos. And as you might expect, the shapes incents with her perfect body are simply enviable!.
Lais DeLeon
Unbelievably hot, amazingly fit, a tiny ball of energy, these are words you can use in describing Lais Deleon. At just 5'3″, Lais DeLeon, she has great physical strength and that's her business. Her butt has not only impressed her 900k followers but has also compelled some new people into picking interest in fitness.
Jailyne Ojeda Ochoa
Jailyne Ojeda Ochoa knows well enough that having a wide a curve  while maintaining an incredibly tiny midriff is not something you can attain so easily. But the beautiful model Jailyne Ojeda Ochoa has achieved that through hard work. She not only enjoys keeping fit, but also loves to flash her endowments!
Ines Helene
This happy UK finance student from Sweden swept the world off its feet in 2014 after she was discovered. This was after one of her stunning Instagram photos hit online. Just look at her and see why girls in yoga pants are the best!
Deborah TMZ
This German bombshell , Deborah TMZ is pretty good at many things; concealing her real name on social media, looking good as well as wearing yoga pants. Her love for yoga pants has gathered about 700K Instagram followers who appreciate every single picture she shares.
Kate Hudson
Seriously, practising yoga is magical. Isn't the shape of this bubbly actress enough to convince anybody who thinks otherwise? Kate is so keen about her active lifestyle that she invented an athletic clothing line called Fabletics. And as you can see, that paid off as her figure is enough to send sparkle flying within some guys.
Erica Mena
The sparkling Bow Wow's wifey stays fit. She in fact, shows that waist trainers and yoga pants can be a stunning combination.
Vida Guerra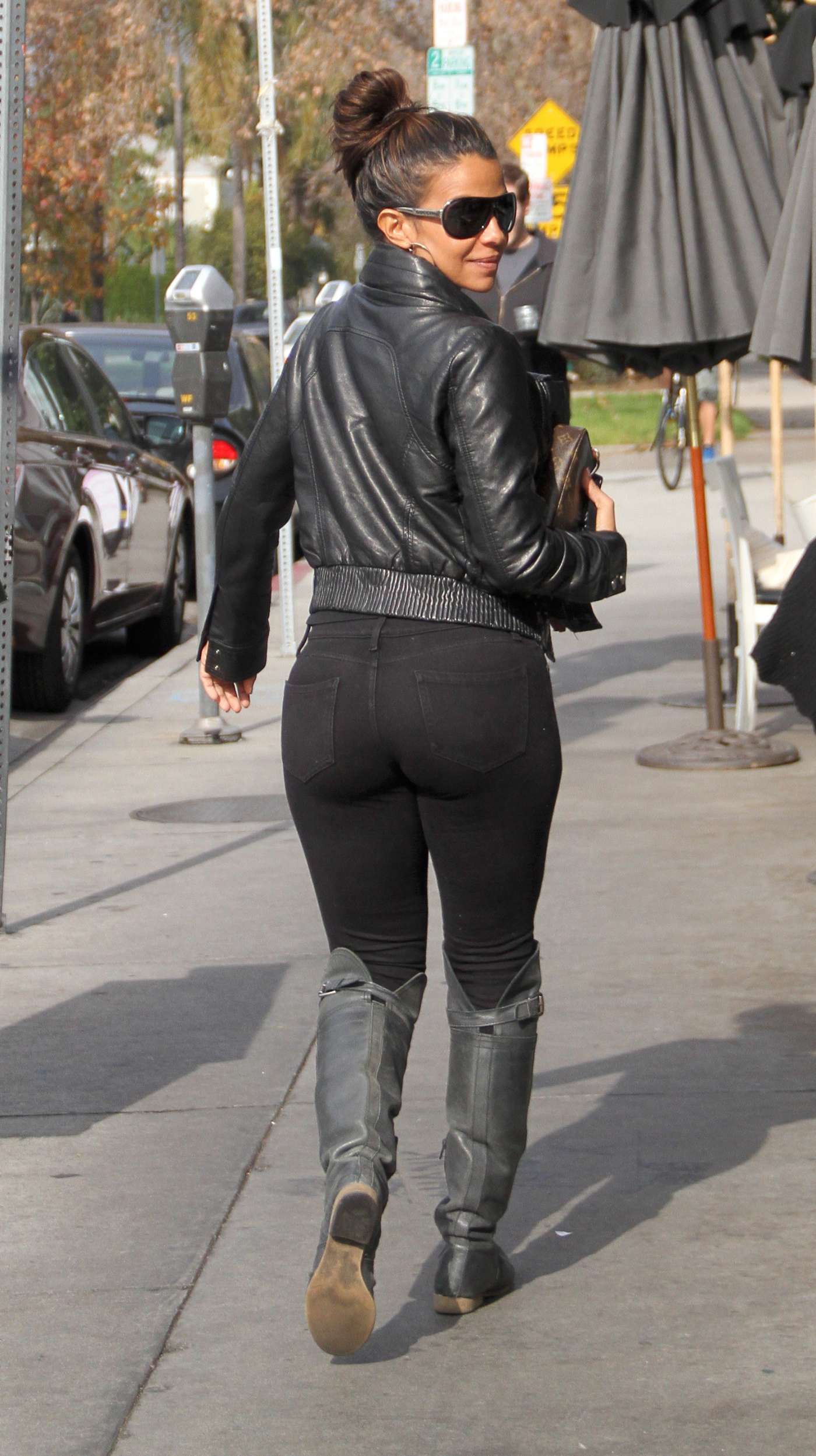 Vida Guerra is an iconic model and legendary hip hop video vixen. But that's not all, Vida Guerra remains curvaceous as ever and doesn't look like she's quitting her modeling career any soon. She even appeared naked in a 2011 PETA campaign.
Read Also: 40 Most Revealing Swimsuits Ever Caught On Camera
Anna Nyström
Anna is another Swedish beauty and fitness model. She has sent hearts racing with yoga pants look gathering over 1.2 million followers.
Amanda Dawn
Self-proclaimed New Age Cleopatra, Amanda Dawn is a sexually attractive internet sweetheart and aspiring pin-up model. She is also vape enthusiast who apparently doesn't exercise much in her yoga pants. Despite not seeming like a workout person, Amanda looks freakishly hot in yoga pants…did you notice that rare back dimples? Thought so!
Aylen Alvarez
Cuban stunner Aylen Alvarez has 1.6 million followers on Instagram for her beautiful yoga pants look. The Cuban model entertains her followers with her belfies flaunting her buttocks in skin-tight dresses and workout gear.
Kylie Jenner
Careful Kim,  a new sheriff is in town. Good thing, she is beautiful and seems ready to edge you out with the attention her body draws for her!
Chandra Davis AKA Deelishis
Another Angel who has caught the eye of Instagrammers and Flavor Flav's that she becomes lady of choice on the second season of Flavor love. She is quite proud to show off her packaged assets and it's obvious they're worth being noticed!
Coco
Coco's curves wow when tucked into some sexy, stretchy yoga pants. This kind of attractiveness displayed here may be the biggest gift to mankind.
Amber Rose
Short yoga pants fit well on Wiz Khalifa's ex-wife, Amber Rose. The star's baby mama sure looks sexier whenever she squeezes her juicy figure in them, even when they are the size of a child.
Pilar Sanders
Despite the speculations and controversies, former Dallas Cowboy Deion Sanders' ex-wife has refused to allow any of NFL Hall of Fame claims get to her. She has been turning heads on Instagram with her sexy yoga pants look.
Suelyn Madeiros
Suelyn is an American model and actress. She was born on May 14, 1986 in New York, USA ,but her parents are from Brazil. Currently Suelyn spends time between the Big Apple and Rio de Janeiro, Brazil. Besides acting and modelling, Suelyn loves fitness a lot.