Let's be frank, Latina stars are fantastically hot. They have all the best assets including generous busts, cute midriffs, toned bodies and all the curves in the right places.
However, we have gathered the really show-stopping Latinas in Hollywood who are not just cute, but also know how to steal a show with their sizzle. They are from Latin America, Europe and the United States and are all proud of their Latina heritage. These cuties are just inspiring young women all over the world from different cultural backgrounds to follow in their footsteps.
Read Also: Stunning Ladies Who Are Thick And Spicy Hot
Salma Hayek
Actress Salma Hayek is a Hollywood Latina star who came to prominence with roles in movies such as Desperado (1995), Dogma (1999), 2002 film Frida as Mexican painter Frida Kahlo and Wild Wild West (1999).
Jessica Alba
Jessica is a hot actress, model and businesswoman. The star is one of Hollywood's cutest stars and that has greatly helped her career.
Adriana Lima
Best known as a Victoria's Secret Angel since 2000, this Brazilian fashion stunner and actress is every inch beautiful. The hottie gained fame for being a model as well as a spokesmodel for Maybelline cosmetics from 2003 to 2010 and for her Super Bowl and Kia Motors commercials.
Penélope Cruz
Cruz is a Spanish actress and model who exudes nothing but glamour and beauty.
Alessandra Ambrosio
Alessandra Corine Maria Ambrósio is another glowing Brazilian model and actress whose career exploded for working with Victoria's Secret. She is the first spokesmodel for the company's PINK line and does her role with some sense of expertise.
Sofía Vergara
Sofía Vergara has all the best assets a woman can possibly have. The Colombian-American actress and model attracted international recognition when she kicked off two television shows for Spanish-language television network Univisión in the late 90s as a co-host .
Paz Vega
Paz vega is among Latina lovelies we can't miss mentioning on this list. The Spanish actress has an exquisite taste in clothes and this impresses us!
Elsa Benítez
Elsa Benítez Yáñez is a Mexican model and television presenter. She is famous for her roles in the Sports Illustrated Swimsuit Issue, including her appearance on the cover in 2001.
Eva Mendes
This saucy actress knows how to retain her fan base with her killing and fabulous looks! The star started out her career in the late 1990s, and after appearing in a series of B movies such as Children of the Corn V: Fields of Terror and Urban Legends, she broke down barriers for her roles in Training Day in 2001. Look at her, doesn't she look ready for some training?
Daisy Fuentes
Daisy Fuentes is a Cuban-born American television host and model. She made records as MTV's first Latina VJ, and as Revlon's first Latina spokesperson to be signed to a worldwide contract. Who wouldn't sign this kind of beauty for any contract?
Eva Longoria

Best known for her role as Gabrielle Solis on the ABC television series Desperate Housewives from 2004 to 2012, Eva is another queen serving up Latina beauty in Hollywood. The Golden Globe and Screen Actors Guild Award nominee though naturally hot always dresses to slay.
Jordana Brewster
Jordana Brewster is a gifted actress who always brings glamour to everything she does. She kicked off her acting career in her late teens, in an episode of the soap opera All My Children in 1995. But her breakthrough cast came in the 2001 action film The Fast and the Furious as Mia Toretto.
Vanessa Marcil
The world knows Venessa for her television roles as Brenda Barrett on General Hospital, Gina Kincaid on Beverly Hills, 90210, and Sam Marquez on Las Vegas. She is every man's favourite due to her charisma and awesome appearance!
Jennifer Lopez
Jennifer Lopez famously called JLo, is a Hollywood singer, actress, dancer, fashion designer, author, and producer. The talented star has a rock hard physique and always brings tasteful looks to public events.
Odette Annable
Actress Odette was nominated in 2011 to feature in Fox medical drama series House, playing Dr. Jessica Adams during the show's last season. She is among the Latina stars that emit beauty and she is quite literally a Hollywood stunner!
Carolina "Pampita" Ardohaín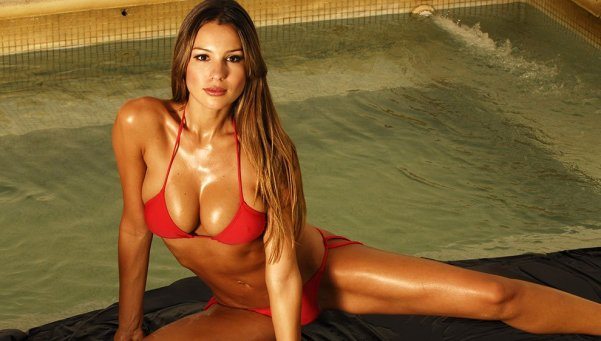 Carolina found her strong balance between modelling and acting. The Argentinan stunner is widely dubbed Pampita, a suffix for La Pampa, the Argentine province where she was born.
Roselyn Sánchez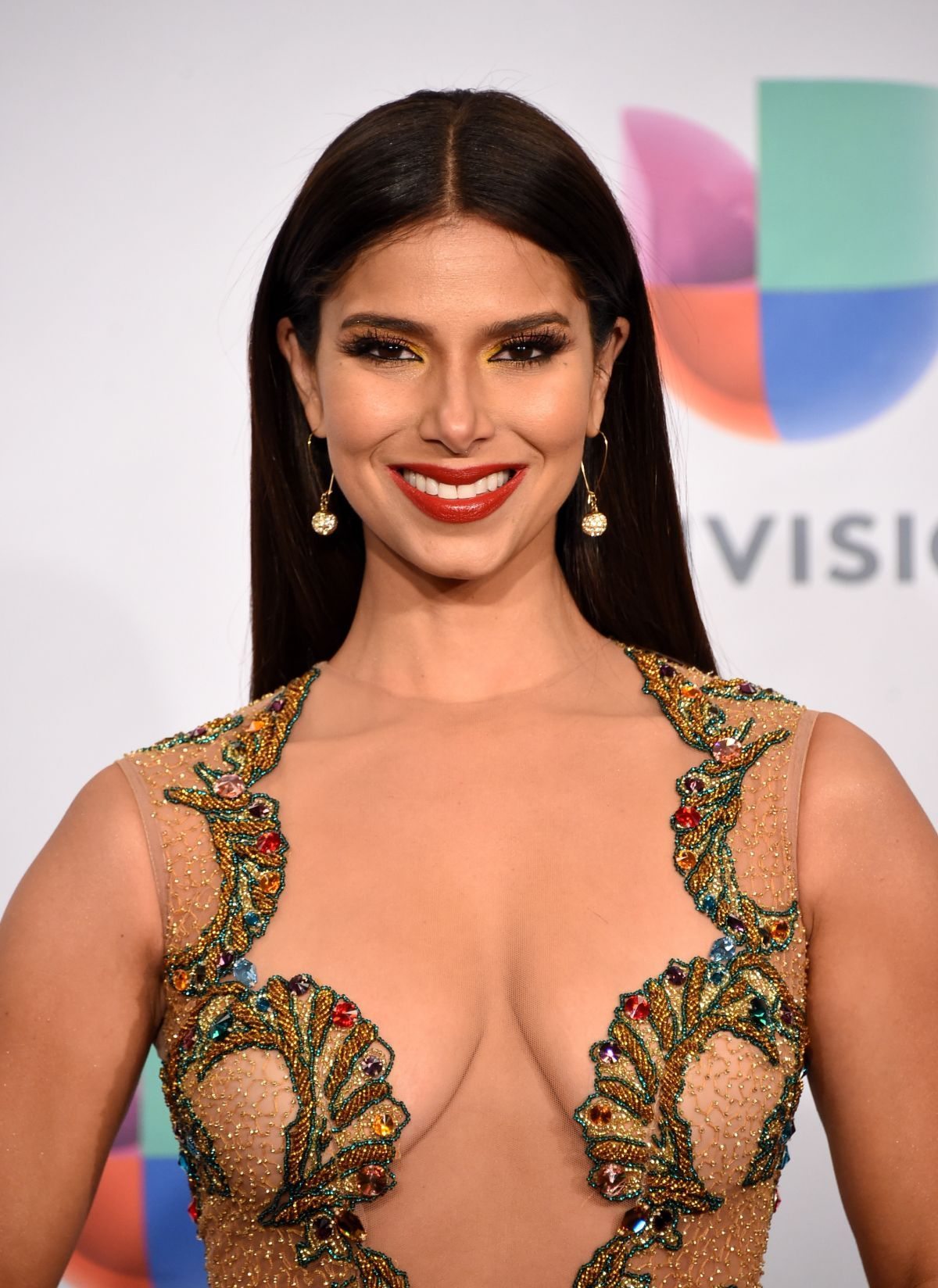 You may know this popular face from her roles as FBI agent Elena Delgado in the CBS police procedural Without a Trace (2005–09), and as Carmen Luna in the Lifetime comedy-drama Devious Maids (2013–2016).The beauty besides acting, sings and writes songs. She is also a model, producer and writer and has appeared in Rush Hour 2 (2001), Boat Trip (2002), The Game Plan (2007), and Act of Valor (2012).
Patricia Velásquez
Patricia is a Venezuelan actress and fashion model. She is regarded to be the first Native American supermodel and you could see why she gained that name.
Alexa Vega
Alexa is an actress and singer popular for her role as Carmen Cortez in the Spy Kids film series. She is also known for featuring as Shilo Wallace in the film Repo! With her knockout body, she always gets pulses racing anytime she makes an appearance.
Selena Gomez
Selena Gomez is a singer and actress who has won the world's hearts with her beauty, talent and smartness combined! Even AMA recently named her the Favorite Pop/Rock Female Artist and we love that!
Dania Ramirez
Dania is another famous Latina glamour-puss. The Dominican-America actress featured in movies like Heroes as Maya Herrera, Entourage as Alex, and as Blanca during the last season of The Sopranos on television. She also played as Alex Guerrero in She Hate Me and Callisto in the feature film X-Men: The Last Stand and as Rosie Falta on Lifetime's Devious Maids.
Christina Aguilera
This may shock you but Christiana Maria Aguilera is a Latina star. Her father is Ecuadorian, while her mother has German, Irish, Welsh, and Dutch ancestry. The singer, actress, TV personality and songwriter appeared in the television series Star Search and The Mickey Mouse Club in her early years and has since built a firm image in Hollywood.
Christina Milian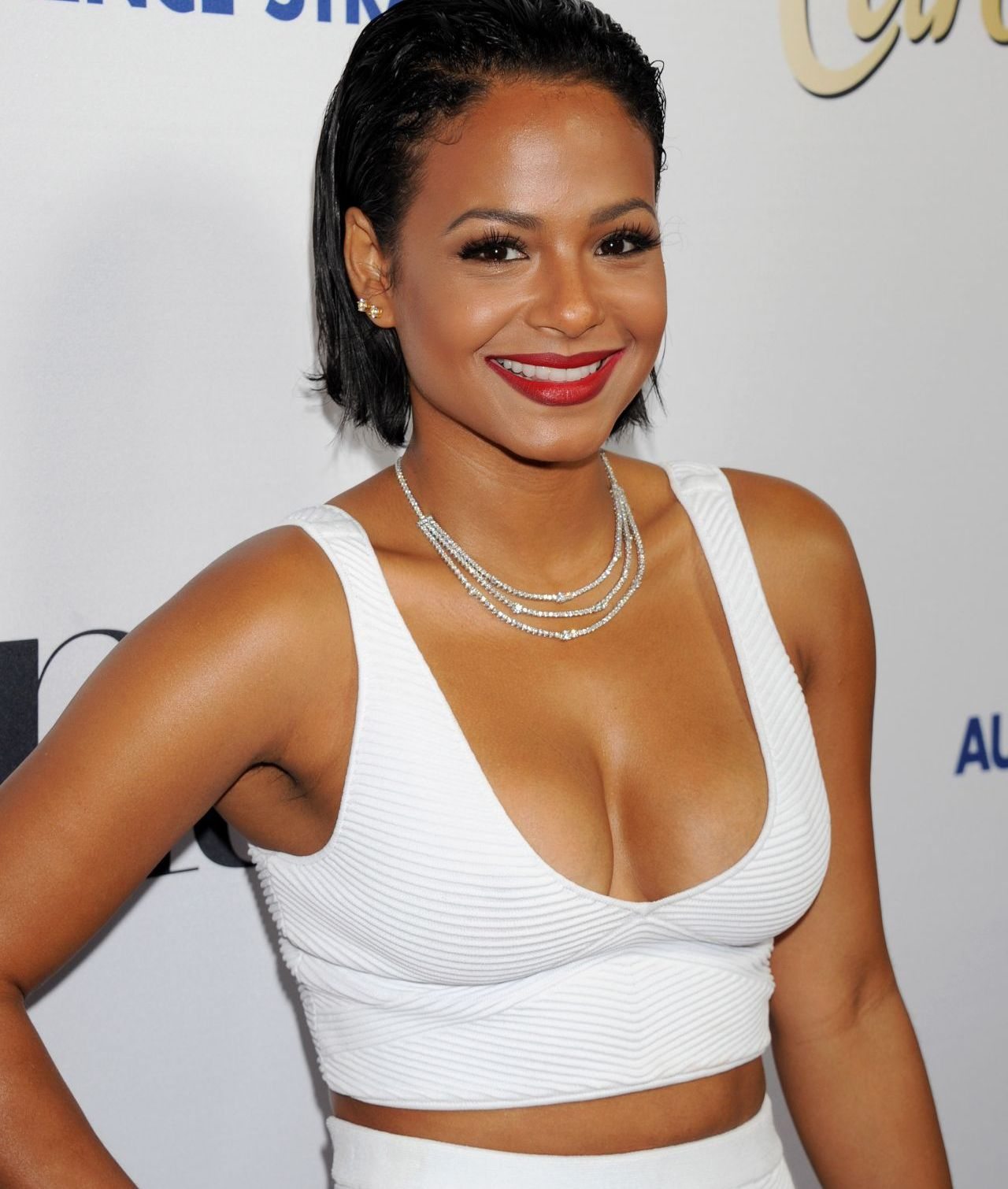 Christiana Milian is a Cuban-American who acts, sings and writes songs. She is one special Latina star who doesn't miss to turn heads at every event.
Cameron Diaz
Cameron Diaz is in her 40s but still looks incredible. She is dubbed Queen of the romantic comedy for building her career on comedies, especially those with a romantic spin. Movies under her belt include "Sex Tape", "The Other Woman", "The Counselor" " In Her Shoes" among others.
Rosario Dawson
Actress and campaign surrogate Rosario Dawson's trademark smile won her a spot in the hearts of many. But that's not all; she's also got a killer body. The actress featured in 1995 controversial teen drama Kids, He Got Game (1998), Men in Black II (2002), 25th Hour (2002), The Rundown (2003), Alexander (2004), Rent (2005), Sin City (2005), and so much more.
Paulina Rubio
Paulina Rubio also known as Queen of Latin Pop is a Mexican singer, actress, TV music competition judge, hostess, model and entrepreneur. The actress always puts on a real show on every of her appearances and deserves to be credited for it.
Read Also: Bond Babes And Their Unbelievable Look Right Now!
Ana de la Reguera
Ana de la Reguera is a Mexican actress. Her movie career started in telenovelas, films, and the HBO television series Eastbound & Down. She has since grown, especially in her beauty.
Catalina Sandino Moreno
Catalina Moreno is a hot Colombian actress. She has a body that is blatantly set out to appeal and attract just about every eye. It is no wonder that she earned a nomination for the Academy Award for Best Actress for her role in Maria Full of Grace (2004).