We have seen people pierce every part of their bodies with tattoos, but eyeballs permanently colored with a tattoo is way beyond normal. Okay! Tattoos are mainstream now and getting tattoo normally is cool, but having it stamped right on your eyeballs sounds like an extreme body modification to me. Of course, you read it right, eyeball tattoo is undoubtedly a real possibility and more people are getting it. It ranges from mildly spooky to downright demonic. To some, the incredible new trend makes one appear "badass" while others say it is scary. In case you want to have one, always pencil in the fact that eyeball tattoos might lead to permanent blurry vision or light sensitivity that cannot be treated especially when you try it with an inexperience tattoo artist. Speaking of how you would look, check out the pictures below to see for yourself.
This is not pleasant!
Having your eyeballs jabbed with needles just to appear… How?
Try opening it some more to know if you can see me!
Human Or Cheetah? Oh dear! Wouldn't the sight of this wreck the nerves of a grown man?
Hmmmmm… What's the message? Riot of colors huh?
Purple eyeballs? Okay, he's got what he wanted.
These eyeballs are actually great, kinda sexy.
This is life horror, and not like something we see in movies too.
This is what I call 'styling up'… his eyeballs match his hairdo.
Why on earth is he/she frowning?
Tattooed Eyeballs Plus Smokey Eyes? Those eyeballs are a haunting shade of purple.
Those eyes appear scary doll! Better don't do off-course in those eyes.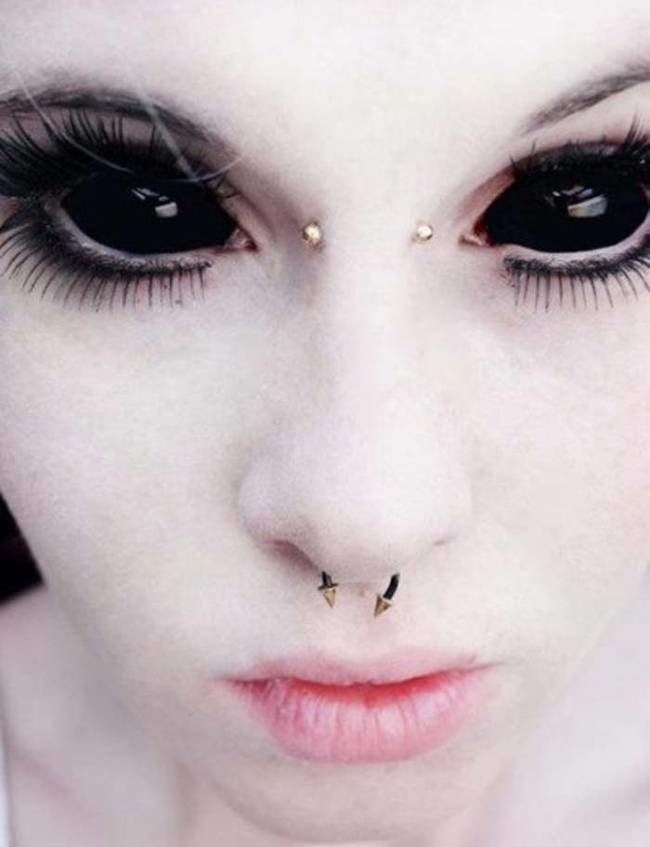 Can you see me?
 Imagine asking for a lady's phone number with those eyes.
I really don't get it, do you realize this is a forever thing right?
Red eyed? Looks more like infected eyeballs. Oh yes! You got it, it definitely looks sickly.
 I don't wish to see you in the dark.
What is it with her tongue… Pierced?
Why stand like a statue? Her face Is giving a straight look.
Here is a different meaning to blue eyes.
How awesome are these tattoos, even though some are scary and others downright demon-like, you must admit that some other are equally rather cool. Would you want to get one? Tell us what you think about these tattoos in the comment section below