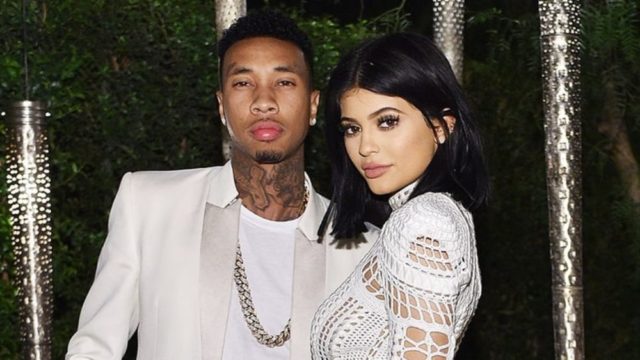 Things continue to get smoother for Kylie and Tyga in spite of being in one of the most controversial relationships in Hollywood in the  past year.
Though the pair's affair has been circled by dramas and break up rumours, with an actual break up in between, they keep waxing strong.
They are literally happy sticking together, blocking out the dramatic rumours by having the time of their lives. The rapper even seems set to take the next step with his business leading girlfriend.
While sitting down with Khloe Kardashian and friends on her Kocktails with Khloe series this week, Tyga gushed over his baby and revealed he is planning to take their relationship to the next level by marrying Kylie. After Malika asked the question, the rapper responded with "Yeah, for sure." He continued, "Y'all know that. Y'all know what it is."
Read Also: Hottest Latina Stars
Also, in an interview with E! News recently, Tyga spoke about the new relationship between Blac Chyna and Rob Kardashian stating that "Everybody deserves to be happy." This is a new turn in his attitude of past months when he faced serious tensions from Chyna over his relationship with Kylie Jenner.
However, Tyga didn't mention when they will possibly walk down the aisle. But we are sure it won't run short of controversies. For one, since Tyga's baby mama Blac Chyna is now dating Kylie's brother, Rob, things may get dirty or complicated for Tyga and Chyna over King Cairo, their son.
Read Also: Stunning Ladies Who Are Thick And Spicy Hot!
Now let's look at how the whole affair started. The drramatic love affair all began when Tyga performed at Kendall Jenner's Sweet Sixteen Birthday party. It appeared that 14-year-old Kylie first felt something for Tyga during the birthday party. The event happened back in 2011 and she can be seen sheepishly flirting with Tyga in the episode of 'Keeping Up With The Kardashians'.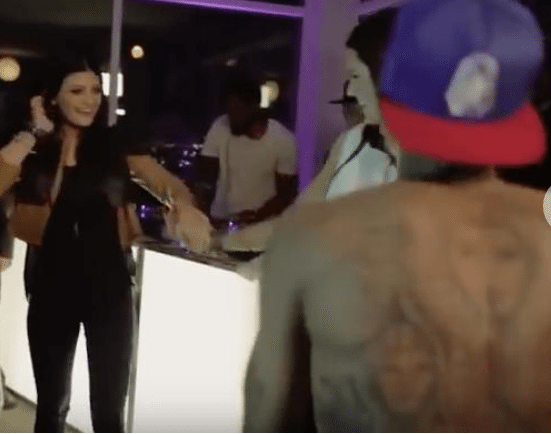 Tyga later attended Kim Kardashian and Kanye West's wedding. Afterwards, Kylie started spending some time with Tyga and his friends including Chris Brown and Trey Songz.
The two got shortly together after meeting on Tyga's 'Rack City' video shoot in 2011. Blac Chyna later had their son King Cairo in 2012 and they got engaged a month later. But the relationship flopped after rumours of Tyga and Kylie's relationship. Then Kylie was only 16 years old. Yes, they secretly started dating before she hit 18.
Rumours began to fly around, but the pair openly denied that they were seeing each other.
After the rumours and denials, Kylie Jenner got a brand new Ferrari from Tyga during her 18th birthday celebration at Bootsy Bellows. Shortly after, they went public with their relationship, sharing intimate photos.
They have since shared enviable photos of each other with sweet captions.
Kylie is only 19 years old now, and Tyga just turned 27 on Saturday and in honour of his special day, his girlfriend, Kylie Jenner, took to Instagram to share two very intimate pics.
In the first photo, the 19-year-old stunner appears topless, wearing only a pair of unbuttoned distressed jeans and nude pointy-toe stilettos, as she placed her legs wide apart on her boyfriend. Her beau gestured back by resting his head on her chest, with his right hand grabbing her curvy booty.
The second photo was shot in black-and-white but is erotic too. In the photo, the beautiful couple grabbed each other while laughing. "Irreplaceable," Kylie wrote.
Read Also: Bond Babes And Their Unbelievable Look Right Now!