Rap has become one of the most popular forms of music trending the world over and has brought so many stars into the limelight. Rappers can create rhythms out of anything you can think of with their creative and exceptional talents. Amongst them is Armando Christian Perez otherwise known as Pitbull. The award-winning rapper has never failed to wow his many fans with his outstanding and unique rapping style. He rose to mainstream following the release of his solo track from Lil Jon's 2002 album titled Kings of Crunk. Learn more about his age, where he is from and other interesting facts about the rapper below.
Who is Pitbull?
The famous star popularly known as Pitbull or Mr. Worldwide is a renowned American rapper, songwriter, singer, and record producer. He has received several accolades courtesy of his extraordinary and creative music style. Pitbull has also collaborated with several artists both in United States of America and beyond.
What is his Age and Where is He From?
Armando Christian Perez first came into this world on January 15, 1981. He was born to Cuban expatriates in Miami, Florida in the United States. He was raised by a single mother following his parent's separation after his birth. During his teenage age, he lived with a foster family in Rosewell, Georgia. He went to South Miami Senior High School and later graduated from Miami Coral Park High School. Perez developed a keen interest in rapping from an early stage; he was inspired by Cella Cruz and Willy Chirino. During his high school, he focused more on building himself as a rap artist which has paid off today, as you can see he is one of the famous rappers in the American entertainment industry.
Rapping Career and Rise to Fame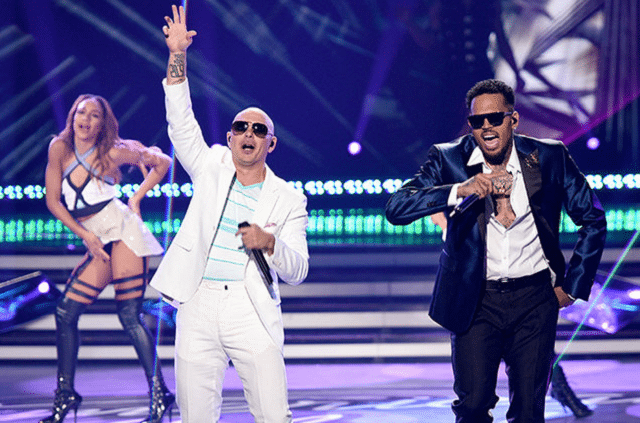 Pitbull was signed up to Luke records where he met Robert Fernandez, a member of an independent label and artist Management Company known as Famous Artist Music & Management and the Miami-based producers called Diaz Brothers. Fernandez later introduced Pitbull to Lil Jon who offered him a spot on his 2002 album titled Kings of Crunk. The album received commercial success and was instrumental to Pitbull's success subsequently.
He signed with TVT Records in 2004, working with the Diaz Brothers and Lil Jon he released his debut album titled M.I.A.M.I the same year. The album reached No 32 on America's Billboard Hot 100 chart as well as No 11 on Hot Rap charts. He collaborated with Ying Yang Twins in their song titled Shake during the Anger Management hip-hop concert organized by Eminem and 50 Cent. Pitbull worked with fellow rapper Sean Diddy to found the record label called Bad Boy Latino in 2005. The label focuses on Latino hip-hop, pop, and other tropical music.
The rapper dedicated his second album to his father who died in May 2006. The album he titled El Mariel was later released in October that year and it recorded commercial success, thus topping the Billboard independent album chart as well as reaching No 2 on the rap chart and No 17 on the Billboard 200. Pitbull released his third album titled The Boatlift the following year, after which he launched his fourth album Rebelution in 2008.
Furthermore, Pitbull launched his fifth studio album and his first Spanish language album titled Armando in 2010. He released his sixth album Planet Pit in 2011 and in 2012, he dropped his seventh album titled Global Warming. Pitbull further launched another album, this time, it was his eighth album titled Globalization with which he won several Grammy Awards in the same year. His tenth album Climate Change was launched in 2017 and later in the same year, he released his fifth compilation album titled PITBULL Greatest Hits.
Pitbull has collaborated with several artists and movie stars including Will Smith, Chris Brown, Drake, Rihanna, Jennifer Lopez, Christina Aguilera, Ne-Yo, Pharrell Williams, T-Pain, Janet Jackson and Marc Anthony among others. Additionally, he has recorded several awards in his name following his unique music style. He was honored with a star in the Hollywood Walk of Fame in 2014 and he is regarded as one of the most nominated artists of all time.
Height: How Tall is He?
The talented rapper is a handsome dude and has won the heart of many ladies. He is very tall, standing at 5 feet 9 inches and a body weight of 160 pounds (73 kg). He has a masculine bodybuild with an impressive body measurement (chest-waist-biceps) of 41-33-14 inches. In addition to that, his eyes are blue in color, he has a bald hair and wears a shoe size of 10 (US).