Twenty Fifteen was a tough year for both entrepreneurs and entertainers. Most richest billionaires swapped net-worth positions with others as the world's economy fluctuated. Likewise for the famous entertaining TV family, the Kardashians and their step family, the Jenners; it was a wavering year as well.
The world got to know the two families through the Television program, Keeping Up with the Kardashians, but in 2015, it was more about the Jenners than the Kardashians. The Kardashians did not have a bad year though, but the Jenners had a better year; they are gradually taking over the shine of the famed Kardashian ladies whose shadows the Jenners have stood under for a while now.
See Also: Top 20 World's Most Beautiful Women Of 2015
Update on the Kardashians: Kim Kardashian gave birth to her second child and first son, Saint West. She was also at the verge of a messy divorce with her third husband, Kanye West, due to alleged infidelity on his part. Khloe Kardashian had a great year getting in shape and posing for the steamy Complex spread, which earned her much praise for her new, tighter physique. For Kourtney Kardashian, after much difficulty trying to split with the drinking, partying, philandering father of her children, Scott Disick, she was is better off without him. Kourtney handled it well though by hanging out with Justin Bieber as a way to bounce back and forget her past.
It's hard to really say that any of these two families, linked by the opportunist of a mum, Kris Jenner, had a bad year, when the renewal of the contracts of Keeping Up with the Kardashians is reported to be a whooping sum of $100 million, nonetheless the Jenners rocked 2015 with the following reasons.
1. The Birth of Caitlyn Jenner
In mid 2015, the father figure of the family, Olympic Champion, Bruce Jenner, after his divorce with Kris Jenner, came open in an interview as a transgender woman, introducing himself as Caitlyn Jenner. This was a shock to the world, and attracted more attention to the Jenners. Following the 20/20 special, Caitlyn Jenner made her official debut in June issue of Vanity Fair, which made the magazine cover one of the most talked about and iconic photographs in 2015. Caitlyn surely faced some harsh criticism for her transformation, however she also received much praise for her strength and courage. She is now a face for transgender rights and is often described as the most famous openly transgender person in the world.
2. Kendall Walks In Victoria's Secret Fashion Show
Check this Out: 20 Most Ridiculous Runway Fashion
3. Lip Kit By Kylie

4. Kendall & Kylie Named Influential Teens
Kylie Jenner and her elder sister Kendall were both named on Time's list of The 30 Most Influential Teens of 2015. Their influence is largely visible on social media which they strategically use for business purposes. It has recently been reported that Kendall Jenner commands up to $30,000 for a single Instagram post if she endorses a product. Just so you know how influential these young models are, Katherine Polk's dress was immediately sold out after Kylie was photographed wearing it. Also, Kylie Jenner's lips inspired thousand of #KylieJennerLipChallenge hashtags on twitter and instagram which went viral like wild-fire.
5. Selfish Book Sales Weren't Great
6. Instagram Queen Kim Is Dethroned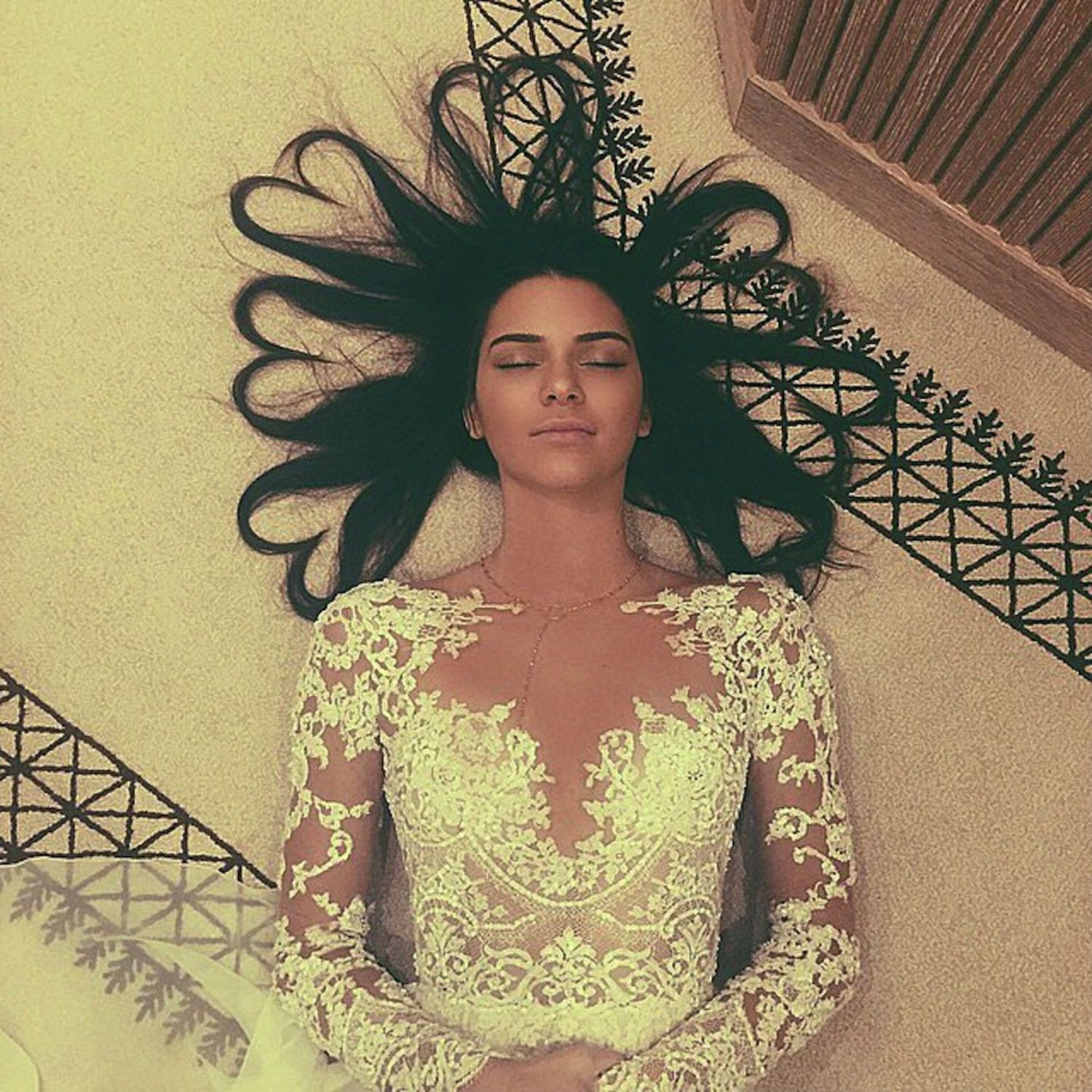 7. The Success of Kylie's App 
In 2015, Kris Jenner, America's most ambitious "momager," decided that each daughter should have their own app. Each app costs $3 per month for an unlimited look into the life of your favorite Jenner/Kardashian. When the apps were released, the sister with the most popular app surprised everyone. Youngest sister Kylie kicked everyone's ass. It is estimated that 1.5 million people downloaded her app in the first five days. The next most popular app was Khloe's and comparatively, that was downloaded 398,000 in the first week. The fact that Kylie was raised in the social media area and that her fan base is so much younger are two factors that attributed to her app's success. It is estimated that Kylie's app will generate about $15 million a year in revenue.
8. Kendall During Fashion Week
It's official, Kendall is a high-end fashion model. The 20-year-old dropped the "Jenner" and is just going by "Kendall" as a way to distance herself from her family and their reality star fame, establishing herself as a model on her own. She is one of the faces of the Balmain and H&M collaboration, a line so highly anticipated that people waited outside of  H&M in lines that wrapped around city blocks. In 2015, she also landed her first solo campaign with Marc Jacobs. During the 2015 fashion weeks, she walked in Diane Von Furstenberg, Marc Jacobs, Chanel, and Michael Kors shows, among others.
Check Out These 24 Incredibly Beautiful Female Stars Who Have Strikingly Unattractive Feet
9. Caitlyn Wins Glamour Woman Of The Year Award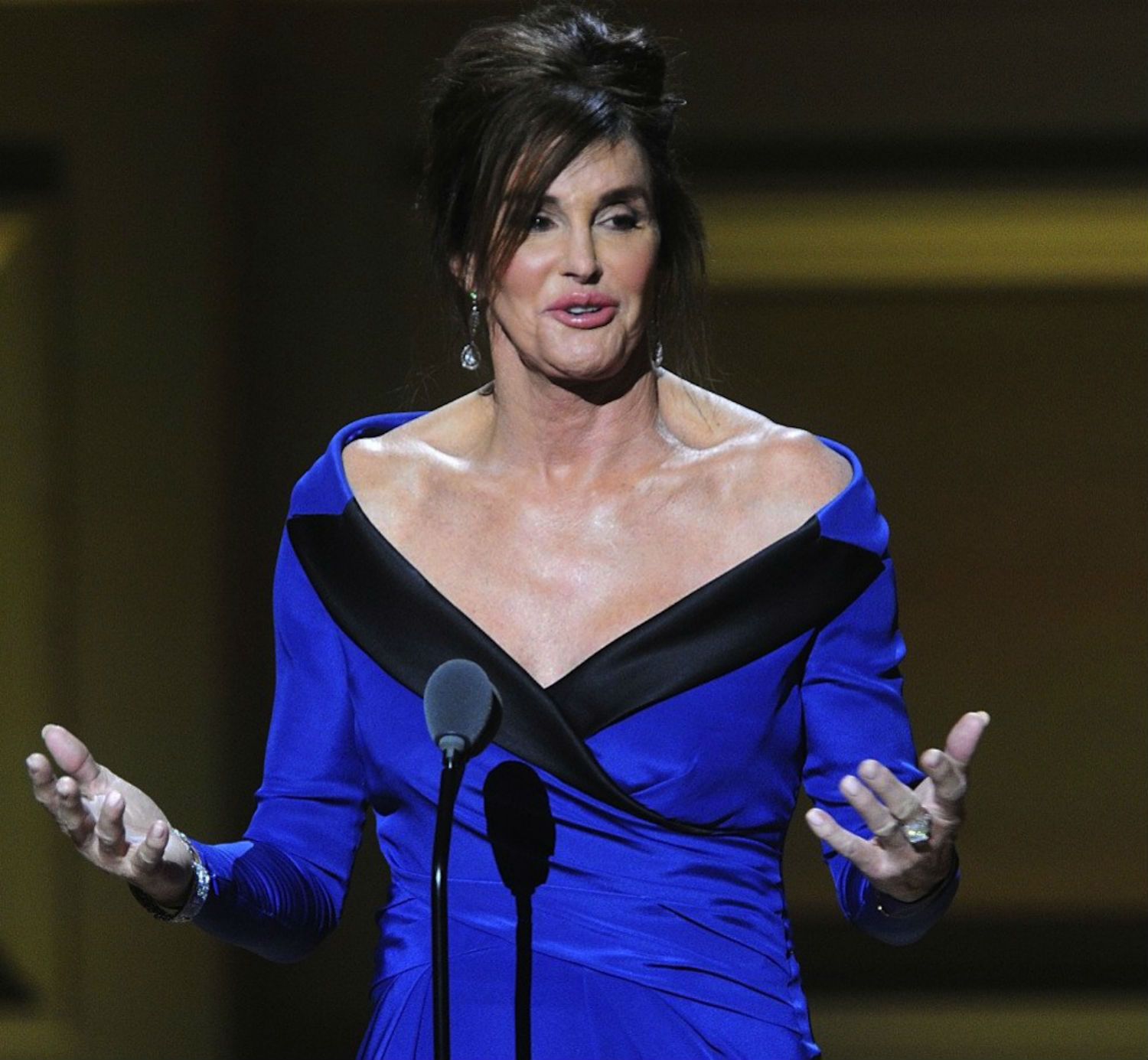 Caitlyn Jenner was honored with a Glamour Woman of the Year award for her work in transgender advocacy. Caitlyn's acceptance speech was praised as inspiring. The story should have ended there but as with anything Caitlyn seems to do, there was backlash. Rose McGowan, actress of Charmed and Scream fame, publicly voiced her concern with Caitlyn receiving this award.
James Smith, husband of Moria Smith, a NYPD police officer who died while helping people on 9/11, returned his wife the 2001 Woman of the Year award and posted an open letter to Glamour on his Facebook page. In the letter, he asks, "Was there no woman in America, or the rest of the world, more deserving than this man?" Ouch. Well, regardless of some of the negative reaction, Caitlyn winning such an award was still a moment of great success.
10. Kris Jenner Was In Bed With Jennifer Lawrence
Sources: VanityFair.com, Time.com, HollywoodLife.com, HollywoodReporter.com, USMagazine.com
See Also: 18 Celebrity Couples You Didn't Know Encourage Each Other To Sleep Around