There are many recipes out there, several of them are created every day. Everybody has their own opinion on their favorite recipes but that's what makes it fun, following a popular cliche "variety is the spice of life". Therefore,  I will let you in on top 10 dishes that I think you should give a whirl.
10 Recommended Dishes You Should Try Before You Die
Creamy Chicken fajitas
The first and probably the favorite is Creamy Chicken fajitas.  You can use any type of meat you wish to prepare and eat this. the major ingredient you will need is Philadelphia cooking crème, this will enable it to come out very creamy. All you need to do to make these a good fajitas is to cook your peppers and onions and then add the meat to coking ingredients.  After the meat is done,  drain the grease, add the crème and your toppings to enjoy a lasting experience!
Chicken Alfredo
The second dish would have to be chicken alfredo. Everybody who loves Italian will love this dish. It is great if you have a huge family to feed and need a decently priced meal. In order to make this you will need chicken breast, noodles, alfredo, and bread crumbs. It is also a very quick and simple recipe to make. All that is required to do is to boil the noodles and throw them in a baking pan. You will then need to add the alfredo and chicken to mix up. After you have completed that, you will have to add the bread crumbs to the top and bake for about 25 to 30 minutes.
Dump Cake
The third dish is a wonderfully quick dessert, called a dump cake. This is great if you don't have time to make a huge dessert ordeal. There are also only 4 ingredients in this dessert, which makes it rather cheap. These ingredients consist of white cake mix, pie filling, a can of fruit, and a stick of butter. All you need to do is dump your can of fruit and the pie filling in the bottom of the baking dish. You then have to dump the white cake mix evenly on the top. The last step is to cut the stick of butter in several slices and place it sporadically over the top. Now that the prep is done, bake for 30 minutes and enjoy!
Chicken and Dumplings.
Another one would have to be chicken and dumplings. This dish is great for busy moms with a crock pot. All you need to do for this is dump chicken, chicken broth, cream of chicken, carrots, and corn in the pot and cook for 3 hours on high. Twenty minutes prior to the dish being done, you can break up biscuits and throw them in. You now have a quick and simple dish.
Beef Stew
The fifth dish would have to be beef stew. This is another quick and easy crock pot meal. All you that is required for this one is to throw in beef broth, cream of celery, beef, veggies, and seasonings.
Peanut Butter Cookies.
Another one is 3 ingredient peanut butter cookies. These cookies are cheap and simple to make. All you need is peanut butter, eggs, and sugar. You can mix one cup of sugar, one egg, and one cup of peanut butter. You then cook for 7 minutes and enjoy.
Corn Nuggets
The seventh dish is homemade corn nuggets. There are many ways to make these. The process can take anywhere from a couple hours to 24 hours. They are worth the effort because of how delicious they are!
Fish Tacos
The eighth dish is fish tacos. This is perfect for vegetarians who eat seafood. All you need to do is cut the fish up and cook with some seasonings. You will then transfer it into a taco and top with your favorites!
Snicker Pie
The ninth dish would have to be snicker pie. This is great for a quick thanksgiving dessert. All you will need for this is chocolate pudding, pie crust, and snickers. You have to prepare the pudding and put it in the pie crust. After that you will need to break up a snickers bar and throw them on top.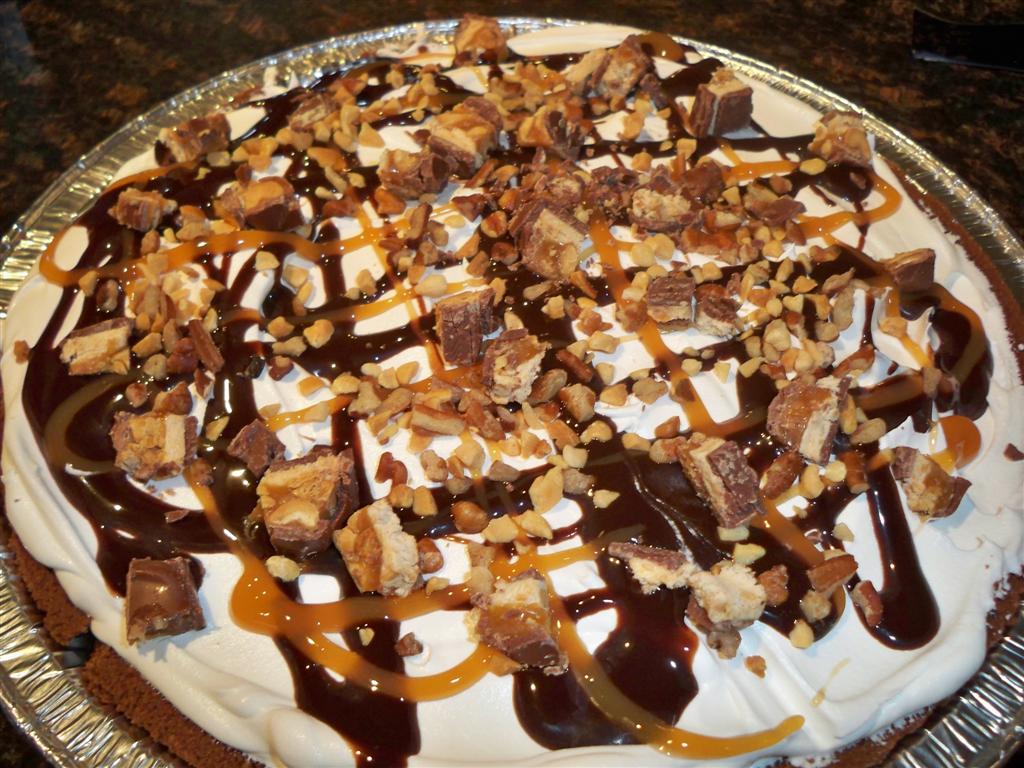 Sweet and Sour Chicken
Another recommended dish is sweet and sour chicken. There are also many ways to make this dish. You can look up unique recipes to this dish on which way you would prefer to make it. This dish is a very good one homemade