An essay titled 'The Benefits of Competitive Athletic Sports Participation in Today's Sports Climate' captured the benefits of being a sportsperson and categorically classified the many benefits as 'Physical, Mental/Conceptual and Social'. It was an impressive and enlightening write-up but then, I recalled asking as I read through the essay 'what about the economic benefit'? Perhaps that was because of my prior conviction that monetary benefits are the major and only important benefit of being an athlete.
See Also: Top 12 Richest Boxers In The World
The belief, that economic benefits are the only and most important benefit attached to sport activities is widespread. And it can be logically explained to be a product of the attention given to the money earned by the prominent athletes around the world. Taking a look at the massive earnings of athletes will surly inspire you to desire being an athlete. Below is a countdown of the most paid athletes in 2015. However, remember that there are other benefit that could equally make being an athlete desirous.
Highest Paid Athletes Of 2015
10. Kobe Bryant (Basketball)
Total Earnings: $49.5 Million
Breakdown: Salary – $23.5 Million, Endorsements – $26 Million
Kobe Bryant is an American Professional basketball player. As a major figure in the National Basketball Association, Bryant has played for the Los Angeles Lakers since he joined the NBA directly from high school and has won 5 NBA championships. Under the two-year $48.5 million extension contract he signed in 2013, Bryant took a $7 million pay cut last season. Nevertheless, he is the highest paid basketball player in the NBA for the fifth straight year, presently valued at $23.5 million in 2014-2015. His endorsement deals with Nike, Lenovo, Hublot and Panini assures additional earning of $26 million.
9. Tiger Woods (Golf)
Total Earnings: $50.6 Million
Breakdown: Salary – $0.6 Million, Endorsements – $50 Million
Tiger Woods has been frequently named as one of the most paid athletes in the world for several years. The American professional golfer had an exceptional amateur two-year college golf career that eventually led to his emergence as a professional golfer at the age of 20 in 1996 and subsequently earned him the acknowledgement of being one of the most successful golfers of all time. As reported, a decline in Wood's performance earned him only $600, 000 over the last 12 months. However, his endorsement deals with MusclePharm, India's Hero motorcycles and his golf course-design business ensures his position on this list.
See Also: 21 Most Shocking Football Scandals
8. Phil Mickelson (Golf)
Total Earnings: $50.8 Million
Breakdown: Salary – $2.8 Million, Endorsements – $48 Million
Phil Mickelson is among the 16 golfers that won a minimum of three out of the four professional majors of the sport. Check the records; as an American professional golfer, Mickelson won 42 events on the PGA Tour which include five major championships, three Masters titles, a PGA Championship in 2005 and an Open Championship in 2013. For six times, Mickelson has emerged as a runner-up in the U.S. Open and as such, the U.S Open is the only Major he's yet to win. His deals with Enbrel, Amgen, Callaway, Rolex, Barclays, KPMG and Exxon Mobile are major contributors to Mickelson being enlisted here.
7. Kevin Durant (Basketball)
Total Earnings: $54.1 Million
Breakdown: Salary – $19.1 Million, Endorsements – $35 Million
This American professional basketball player plays for the Oklahoma City Thunder of the NBA. The $85 million contract he signed with the Oklahoma City thunder in 2010 will  end after the 2015-2016 season. As a four-time NBA scoring champion, Kevin led the Oklahoma City Thunder to earn the second best record in the NBA, and ultimately won his first MVP trophy in 2014. Kevin made history of being the only active athlete to bag the richest endorsement deal when he signed a 10-year deal estimated to worth about $300 million with Nike in 2014. Aside that, he equally earns from deals with Sonic, Sprint, Skullycandy, BBVA, Panini, 2k sports and from other outlets which in all accumulated his total earnings to $54.1 million.
See Also: Top 10 South African Universities With The Best Academic Performance
6. LeBron James (Basketball)
Total Earnings: $64.8 Million
Breakdown: Salary – $20.8 Million, Endorsements – $44 Million
James is an American professional basketball player who plays for the Cleveland Cavaliers of the NBA. He has won the NBA Rookie year award, an NBA scoring title, two Olympics gold medals, two NBA Finals MVP awards, Four NBA Most Valuable Player awards, Two NBA Championships and is the first NBA player to appear in five straight NBA Finals since the Boston Celtics dynasty of the 1960s. His endorsement deals ranges from the recent Kia Motors deal to Nike, McDonald's, Coca-Cola, Samsung, Beats by Dre, Upper Deck, Tencent and Audemars Piguet.
5. Roger Federer (Tennis)
Total Earnings: $67 Million
Breakdown: Salary – $9 Million, Endorsements – $58 Million
Roger Federer is a Swiss professional tennis player. He emerged as a professional tennis player in 1998, and has been ranked consistently among the top ten best tennis players from 2002. Currently, he enjoys the title of world number 2 as ranked by the Association of Tennis Professionals, and is widely regarded as the greatest tennis player in the history of the game. Beside Roger's salary of $9 million, he earns from cool deals like the latest he signed with Sunrise (the largest private telecommunications provider in Switzerland) and as well from other deals with establishments like Mercedes-Benz, Nike, Rolex and Credit Suisse.
4. Lionel Messi (Football)
Total Earnings: $73.8 Million
Breakdown: Salary – $51.8 Million, Endorsements – $22 Million
This Argentinian has often been regarded as the best footballer the world has ever seen. He plays as a forward for both Barcelona and Argentine his national team. His great skills has earned him  amazing records for most goals in Barca competitions, most goals in La Liga competitions, most goals scored in a calendar year, most hat tricks scored and a four-time winner of the Ballon d'Or title. As expected, he has commercial endorsement deals with Adidas, EA Sports, Samsung galaxy, Turkish Airlines, and Gillette's inner steel campaign.
3. Cristiano Ronaldo (Football)
Total Earnings: $79.6 Million
Breakdown: Salary – $52.6 Million, Endorsements – $27 Million
Cristiano Ronaldo plays for Real Madrid where he created a world record as the only footballer ever to be valued at €94 million with a buyout clause having a value of €1 billion. As a Portuguese Professional footballer, he is the first to win three FIFA/Ballons d'Or and as well the first footballer to win four European Golden Shoe awards. Cristiano Ronaldo was currently recognized as the best Portuguese player of all time by the Portuguese Football Federation. And with his 102 million Facebook and 35 million Twitter followers, he is known as the world's most popular athlete. His deals with Nike, Banco esparto, Castrol edge, and KFC contributed to Ronaldo's current record as the third highest paid athleteof the world in 2015.
2. Manny Pacquiao (Boxing)
Total Earnings: $160 Million
Breakdown: Salary – $148 Million, Endorsements – $12 Million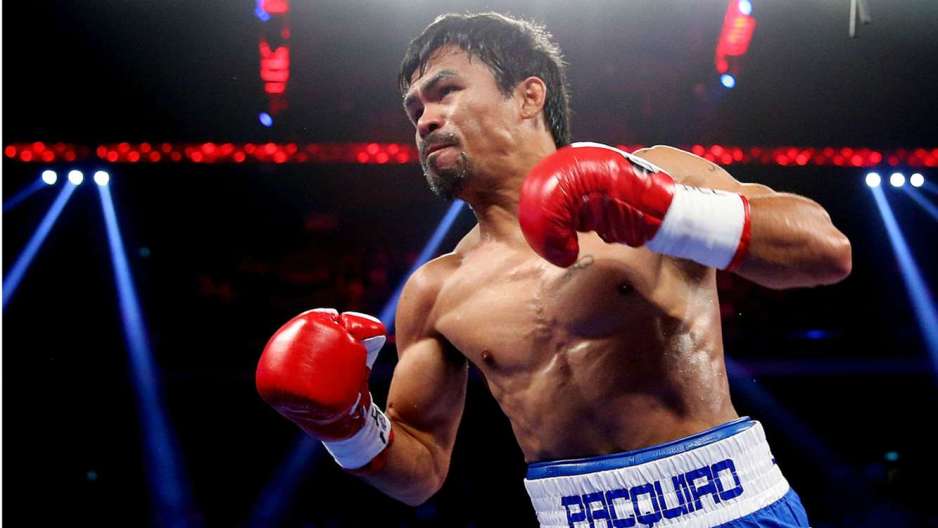 Manny Pacquiao was elected to the Philippines House of Representative at the age of 32. He is also reportedly involved in basketball, acting and singing. However, he's widely known as a Filipino world champion professional boxer. Pacquiao earned $125 million when he battled Floyd Mayweather in the recent fight that was nicknamed Pac-Man by avid fans, he equally earned $23 million for his November fight against Chris Algieri. His deals with Nike, Foot Locker, Wonderful Pistachios, and Nestle's Butterfinger all contributed to profit Manny as the second most paid athlete in 2015.
1. Floyd Mayweather (Boxing)
Total Earnings: $300 Million
Breakdown: Salary – $285 Million, Endorsements – $15 Million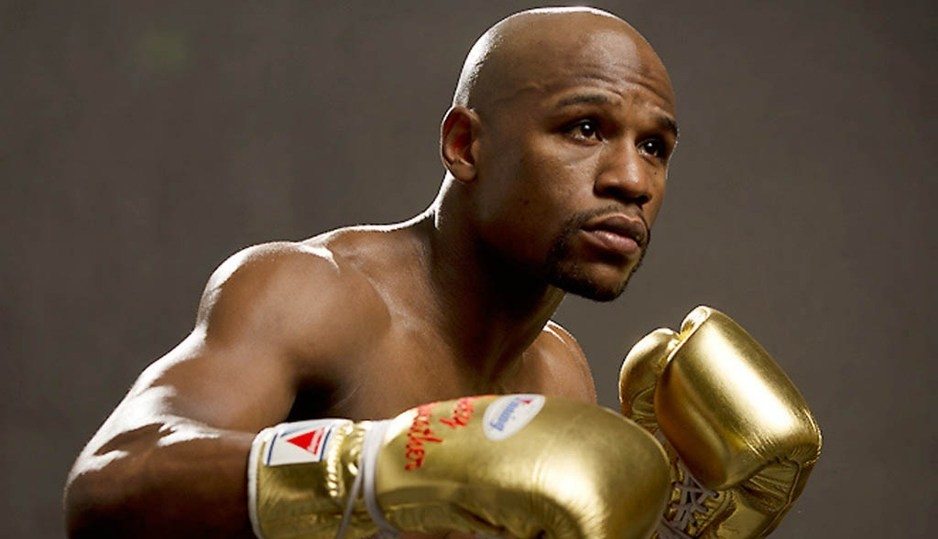 If you can defeat Mayweather in a fight, I guarantee you'll be the next highest paid athlete of in world. Mayweather is an American professional boxer who has never been defeated as a professional. He has won eleven world titles and the lineal championship in four different weight classes. As a five-division world champion, Mayweather remained undefeated after he fought Manny Pacquiao in the recent "Fight of the Century". Mayweather had reportedly shunned endorsement deals but accepted deals from Hublot, FanDuel and Burger king ahead of the fight between him and Pacquiao. As the major figure of the said " Fight of the Century", the revenue generated from Mayweather's involvement in the fight is expected to exceed $600 million. This of course, is a major factor to his emergence as the highest paid athlete of 2015 with a total earning of $300 million.
Source: Forbes